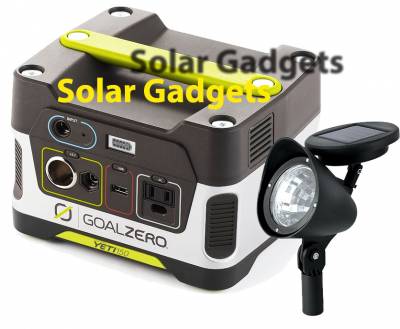 Sunlight is the most renewable source of power that humans can harness, which makes solar-powered gadgets not only very environmentally friendly, but budget-friendly as well. Imagine how your electric bill will decrease the more you use solar-powered products.
As the owner of a new home myself, I know what it's like moving into and outfitting an entirely new space. Not only do you have to worry about designing and furnishing each room inside the house, you also have to worry about things like landscaping and preparing emergency kits in case the power goes out or some other emergency occurs.
As I'm doing this for myself, I've been thinking a lot about using solar-powered gadgets wherever I can inside and outside the house. Solar power is so versatile and can be used in endless ways, making my search for the Top 10 Solar Gadgets something of a challenge. But I've done the work for you, and compiled a list of the Top 10 Solar Gadgets Every Homeowner Should Buy, along with a selection of products you can easily purchase with the click of a mouse:
...
Continue reading