Room Addition Ideas
| | | | |
| --- | --- | --- | --- |
| | | | |
| | | | |
| | | | |
| | | | |
Before Simply Additions you had no choice but to sacrifice hours of your time and sit through several home addition estimates.

Now you can get the same information contractors offer, plus thousands of dollars worth of free architectural plans that they simply can't.

Why is that? Because it costs time and money to commission an architect to sketch out your home addition ideas. Don't worry because we have the top 50 most popular home addition plans all right here! Lastly, If you find a plan that's close to what you want, email or tweet it to one of the top addition builders you can find on here, and take another breather because you just saved hundreds of dollars in design fees!

Relax, Because You Don't Have To Call A Contractor To Get Estimates on Your Home Addition Ideas Anymore.

Download our free addition plans anywhere, anytime, & on any device.
Fun Secret: We had many people thank us for our plans, because they found them easy to paste onto their vision boards. Once the popular movie "The Secret" launched we had more and more people request to make copying and pasting our addition plans easier, so we began converting our packages for homes and additions to make it much easier to do this and sharing our plans on Pinterest, Twitter, & Facebook.
If you have an immediate request, contact us and we'll move your plan to the top of the conversion list, till then keep visualizing because it's an important step to materializing according to NASA.

Addition Building Q & A Forum

For a limited time you can send in your project related questions to be answered by a general contractor. The really good questions get posted so other people in similar situations could benefit from the advice.

Get a real shot at Asking a General Contractor about your project.

Home Addition Building Guide

An easy to follow cheat sheet to avoid typical first time addition building mistakes.

Downloaded over 7,371 since 2004!

Home Addition Articles

Buckets of popular room addition ideas, unconventional advice, and most importantly the advice only a general contractor could share with you to save you money and stress.

These Articles won Excellence in Consumer Education Award from the Better Business Bureau

Home Addition Before & After Photos

Learn about the details of many home extension projects built in the lovely state of Connecticut. House transformations, homeowners purging on amenities, and people dialing up the remodel needle to Super Size Proportions: all found here.

I still have customer projects I didn't post yet, expect more project write-ups this year!

Building Process Explanation

Simply Additions explains the design build process for Additions, New Homes, & Major Renovations.

If you made an appointment using our contractor finder, read about what to expect.
Finding an Addition Builder is Free & Easy
A general contractor's main job is to find, hire, and manager subcontractors. Basically experts when it comes to finding the right people to renovate houses. Simply fill out the form below, and get an email with a list of proven contractors, it's that simple. No Account Creation, No Fee, No Hassle.
---
Learn more about building a Modular Additions? That's when your new home extension arrives on a couple of flatbed trucks and get's assembled and finished in less than 30 days!
---
What makes Simply Additions home addition ideas different from the rest?
Besides being the first website to publish actual home addition plans online, we also built these projects, so you know that they'll get approved by your local building department too.
Check out our home addition stories for before and after pictures and photos from each phase of construction. When it comes to SUPER-SIZING houses, we wrote the book on the topic 1st!
Did you find the perfect home addition plan above? If you have questions, please post them on our new Google + Page
Simply Additions is more than great Home Addition Plans, it can help you with every aspect of your project.
---

How To Get More Out of Simply Additions
As our families and desires grow, our houses need to grow with us. Adding on another bedroom or bathroom to a home used to be mysterious and hard to imagine, until Simply Additions decided to solve the problem.
There's many reasons why you may want to add on another room or floor to your home, we're here to make this remodeling process a lot easier. Here are 9 reasons why people just like you started out by browsing our plans and before they knew it, they were living inside their dreams.
| | | | | | |
| --- | --- | --- | --- | --- | --- |
| | | | | | |
| | | prevent expensive problems | | | |
| | | | | | |
---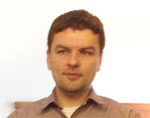 Download my exclusive
home addition building guide
to make your project simpler to manage. I love to make things simpler for people, that's why I call myself ProvenHelper. Look for my channel on YouTube and Follow Me on Twitter @ProvenHelper.
Visit the How-to Articles section and read the contractor hiring guides. We won many awards from many prestigious sources for having highly useful advice that can protect you from shady contractors and their contracts.
---
Where to Post General Questions
---
Have a Project Related Question?
Chances are I already answered it. Simply go to the Q&A forum below and browse there first. You could also use the search engine at the top of the screen.