Home Additions & Home Improvements
If you're considering adding on to your home, you're not alone. Home additions are a popular way to add extra living space, increase the value of your home, and make your home more functional. But before you get started, it's important to understand the basics of home additions.
First and foremost, it's important to determine why you want to add on to your home. Are you looking to add an extra bedroom, bathroom, or family room? Or do you want to expand your kitchen or create a home office? Knowing your goals will help you determine the best type of home addition for your needs.
Next, you'll need to consider the cost of your home addition. This includes the cost of materials, labor, and any necessary permits. It's a good idea to get estimates from multiple contractors to get a sense of the cost and to make sure you're getting a fair price. You may also want to consider financing options, such as a home equity loan or a personal loan, to help pay for your home addition.
It's also important to consider the size and scope of your home addition. Will it be a small, simple addition or a more complex project? Will it require structural changes to your existing home, or can it be built as a standalone structure? These factors will impact the cost and complexity of your project.
Before you begin your home addition, you'll need to obtain the necessary permits from your local building department. These permits ensure that your home addition meets building codes and safety standards. You'll also need to consider the design of your home addition, including the style, materials, and layout. It's a good idea to work with a professional designer or architect to ensure that your home addition is well-planned and seamlessly integrates with your existing home.
Finally, it's important to consider the impact of your home addition on your property. Will it affect the landscaping, lighting, or other features of your yard? Will it change the appearance of your home from the street? These are all important considerations that will impact the overall success of your home addition.
In summary, home additions can be a great way to add extra living space, increase the value of your home, and make your home more functional. Just be sure to carefully consider the cost, size, design, and impact of your home addition before getting started. With proper planning and execution, your home addition can be a success.
If you're looking for quality home improvement advice and how-to guides that has won numerous awards from prestigious sources such as Better Business Bureau, a State Attorney General, and the Department of Consumer Protections, you came to the right place!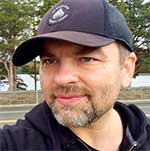 Hi, I'm Lex. I'm a retired home addition contractor who put together this website for home owners like yourself. This is one of the best resources for homeowners who want to know the facts about home remodeling and building based on knowledge from an actual builder.
Catch up with me on Facebook, Instagram, Twitter, or YouTube. I got to warn you though, I am a bit of a Car Guy. So most of the posts you'll find will be car related.
---
---
SimplyAdditions.com Makes The Life of A Homeowner Simple
When you have accurate information straight from the source, it doesn't matter if you are planning to remodel, build, or simply maintain a home. Because a Pro's knowledge is all you'll ever need to get things done the right way. This website is built page after page, by a passionate builder who won many Better Business Bureau for the way he freely dishes out the truth and insider secrets to empower consumers.
His how-to guides, articles, and videos have saved countless people thousands of dollars year after year, thanks to the power of the internet and his determination to add a bit of value to peoples lives. No he's not a saint, he does make money, but it's primarily from Ads by Google and Amazon who pay him small fees for ad space or clicks. He may not change the world, but he may just change your world for the better, and that's good enough for him right now.
At SimplyAdditions.com we think that construction should be simple, so we made the top 3 tasks associated with getting a project done easy on you.
1. Project Research
With so many places to look (internet, magazines, TV shows), it's easy to get overwhelmed and simply put a project like a home addition on the back burner. We solved the research problem for you by providing 100% of everything you need to know when it comes to home remodeling and building. The best part is that our proven Contractor Hiring Guides on how to ask the right questions, interview, and protect yourself with contract demands, has been so helpful to consumers that the Better Business Bureau and former State Attorney General Richard Blumenthal (now state senator), have given us multiple awards for Consumer Education!
2. Getting Project Costs
It is easy to contact any given contractor to get a quote, but how do you know if the quote you received is honest or accurate? In the past, this was very difficult to do and the age-old rule was to contact three contractors for the same project such as a home extension and average out their estimates. Well that method is very outdated, so we made it a mission to design, estimate, and publish this information online for Home Additions, Garages, Modular Homes, and Remodeling projects, so you could make better decisions. Providing a solution to this important problem for you award us another prestigious Consumer Education Award from the Better Business Bureau.
3. Hiring a Good Contractor
The only experts who know how to hire the right contractors are construction managers and general contractors.
Seasoned professionals have written most of our hiring guides, so it will be easy for you to pick the right person for your job.
Want us to find several professional contractors for you? No problem, simply click on "Get QUOTE" from the top menu, then answer a few simple questions about your project.
Start your research, get the costs and hire a great contractor today!
---
Did you ever wonder how a general contractor is able to control costs, guide several contractors and maintain project schedules? It comes down to contractor management, and large project management experience, not just good contractors and luck.
Simply Additions started out by pounding nails into two-by-fours in it's research and development stage. The mission soon became to change how the world does residential construction, it needed to be simpler. It's a recipe born from a problem solving background and the problems most people complained about with residential construction projects such as home additions, custom homes, and various remodeling projects.
Homeowners will always have a need to add this or tweak that at their property, but we felt that it shouldn't be so complicated to get something done the right way, without having to invest hours and hours of research. Over the years our systems kept growing and customers of our R&D stage expressed their gratitude all the time.
Now, this site is a virtual encyclopedia of how to do complex to simple projects, without having to take courses in construction management in order to not be cheated or disappointed with the end result. Use our site once from start to finish and you will use us for the rest of your life because we'll make whatever you are working on that much simpler. Also you will get to see us add great upcoming features that will make your life even easier, because you have other things to do instead of worrying about old problems that we have already solved for you.
Food for thought: Simply Additions.com is created by well known award winning contractors to help homeowners navigate through their projects with ease, Think of us as your Construction GPS, we will get you wherever you need to go when it comes to construction of any kind.
Follow our advice, read our DIY Guides, and you too can handle your project just like a professional general contractor would.
---
Don't just ask for an estimate! Get our Home Addition Guide to bulletproof all of your estimates and make your contractors think that you have personal experience as a general contractor. This simple step can save you from a lot of headaches and "change orders", which is a contractors term for project overages.
How to Use This Site
We provide How-to DIY Guides & Plans on: Home Additions, Modular Homes, Modular Additions, and Remodeling Projects and Remodeling Calculators.
Example: Let's say you are interested in building a two car garage.
Here's a step by step procedure of what you do about building your Garage Addition with our guidance:
---
---
These 5 simple steps will help you learn about the details involved with building your particular project. They will allow you to determine a realistic budget, plan out the details, and hire the right contractor, while keeping them on a short leash. We help you gain total control over any project, project schedule, and contract terms.
Bottom Line: Unless you are a general contractor and you already know these hidden trade secrets, we are your ticket to building or remodeling success.
A general contractor gets things done cheap, on-time, and within budget. These are things that almost no homeowner by themselves can accomplish without our proven system. Our site is free and our website has won many Consumer Education awards from the Better Business Bureau and a special citation for Consumer Education from the former State Attorney General Richard Blumenthal, now state senator. Heck even the Commissioner of The Department of Consumer Protections had to write in to express his delight in SimplyAdditions.com. You can verify all this yourself by visiting our Awards Page.
There's no other home improvement website on this planet that can say that, not even HGTV. That's because most successful home improvement websites are owned by corporations, not hard working honest people with real world remodeling experiences like the owner of SimplyAdditions.com. So what you read on this website is 100% fact based on real world experiences, real numbers, and real solutions.
We're famous for offering the most online plans and ideas for Home Additions, but we also have plans and prices on Basement Remodeling, Attic Remodeling, Garage Builds, Custom Homes (stick built or Modular Homes) and Remodeling Calculators for Replacement Windows, Flooring, Siding, & Roofing!
Home Addition Plans with Estimated Addition Building Costs
---
We already have the most home addition plans online and they as you know include estimated construction costs, which is a big time saver for busy people like you! But the plans and ideas we have today, is only a fraction of the amount of house extension plans to come in the near future.
Factoid: The Better Business Bureau gave us our first Excellence in Consumer Education Award because our room addition plans include real world addition building costs, which helps many homeowners weed out dishonest contractors on a national and sometimes international scale.
Our Most Popular Room Addition Plans Are: Bedroom Additions, Second Story Additions, Two Story Home Extensions, Garage Renovations, In-law Apartments and Decks.
Need Help With A Custom House Extension? Send us an email about your addition project and we'll help you get on the right track. Sometimes we will even architecturally design a house extension based on your request for FREE!
That's literally a $2,500 value and we are the only ones we have ever heard of doing this! Maybe now, you might want to like become our fan?
Online Home Plans, Modular Homes & Building Costs
---

Sometimes you can remodel your existing home into a dream home, and sometimes, it's just much easier to design and build your dream home.
Today you have the option of using the traditional "stick build" home building method or the new and improved modular home building option. Both methods have their pros and cons, and we would like to mention of few of those here.
In the past a modular home could be spotted from a mile away because it was boxy and unattractive. Today you can build a mansion of practically any size using modular home building technology. With great advances in technology, modular home factories can now compete with traditional home designs and often exceed the build quality of most stick build applications.
With today's great modular home plans , you can build a great looking modular home. Modular home factories are building homes to standards that a conventional home builder cannot compete with. Part of that is due to the 20% in additional lumber used per structure to allow for safe transportation. And the other part of the picture is that these modular homes are built in quality controlled assembly lines. Did you know that you can get your modular home delivered with floor tile installed already? You can also buy your own flooring wholesale and have it installed once the modular home is at your site.
If you are in the market for a new construction home, you should look at our 18 modular home plans that include estimated construction costs. Plus you will be surprised at the level of detail we provide in our free floor plans. A great combination is to pair your new modular home with a home security alarm system .
Another Building Breakthrough Modular Additions
---
In some areas of the country you will be able to find a modular home factory that can build modular additions.
Modular additions are simply room additions that are built in a factory controlled environment, delivered to your home, and blended to your house with minimal disturbance to you. Modular addition building takes 1/3 of the construction time to complete.
The most popular modular addition is a second story addition. Imagine converting a single story home into a two story home, in less than one month! Contact a professional here and ask them if modular is an option in your area
Our Basement Remodeling Section Has Floor Plans and Remodeling Costs
---
Have you already capitalized on the additional square footage that can be renovated into just about any type of living space in your basement?

Finishing a basement is a wise idea for homeowners looking to keep their home and for homeowners who are going to be selling their home. A properly finished basement can add great value to your house instantly. And of course an outdated or unfinished basement can do the exact opposite. Check out our basement remodeling packages to explore ideas of what can be done with yours.
Kitchen Extensions - A Growing Need Across America
---
Most new homes have a proper kitchen, meaning that there is plenty of cabinet space, counter-space, and the features people truly crave, and we are not talking about cookie jars flush with goodies. Nope, we are talking about dream kitchen ideas that can help you plan your remodeling project a little bit better.
Most people love open kitchens that have enough space to host a small gathering of people, who stop by for a dinner party or a holiday get- together. Older homes generally have small cramped kitchens, and these homes in general put kitchen remodeling contractors on the map. Explore some of our kitchen extension plans and ideas, before you make the call to a contractor; after all, looking at kitchen extension plans can only help you make a better decision in the long run.
Second Story Additions Convert Single Story Homes to Spacious Dreams
---
It's amazing what a transformation can take place during a 2nd story addition project. In the past we built and documented several second story additions. Today we provide free second story addition plans that include estimated construction costs, 3D interior and exterior photo realistic renderings, done on our state of the art design computers.
It's important to know that some towns have restrictions that could prevent second story additions being built in your neighborhood, especially if two story homes don't exist on your street yet. Print out our second story addition plans and bring them to your local building department to find out if your project is possible, before you devote yourself completely to this type of house addition. And remember that we have How-to articles written on Zoning Variances for people who run into a snags at their town hall building department.