Building a ranch addition on a tight budget is often a challenge as there are usually at least a few setbacks in the construction of a typical ranch addition project.
Fortunately avoiding over spending in order to stay on budget can happen, as long as you are armed with some valuable insider tips.
The following tips and guidelines are important concepts to consider when building a home extension to your ranch, especially when funds are minimal.
The most important guideline is while deciding on a budget; make sure you have factored in a 15% contingency to each phase in the event that an unforeseen expense arises. The contingency fund gives you extra money to pay for extra expenses that may arise, such as problems behind walls and in the ceilings as well as addition issues that may come up after the excavation has begun.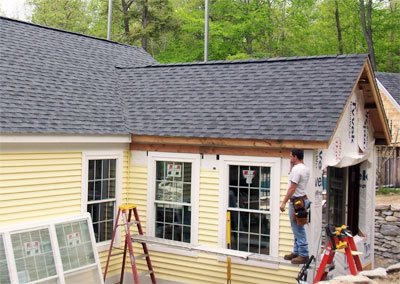 If you are building a ranch addition on a tight budget, it is important to understand that the three most important factors in determining the budget are size, style and shape of the ranch addition and its features.
In order to decrease the cost of material, make sure you size your ranch additions in increments of two feet. Doing so decreases the amount of material that will be wasted, and will save you money, as most material is sold in these increments. So if you were planning on building a good size bedroom addition onto your ranch styled house with a 13' x 15' foot print, change these dimensions to 14' x 16' instead or something else using the same 2 foot increment logic.
Labor and material costs will increase with additional angles and corners that are created in the building of your ranch addition; therefore the shape of the addition is very important when you are in the planning stage. In order to keep costs low, stick to a rectangular shape with four corners. Also keep in mind that your foundation costs increase as well if you plan for irregular shapes such as polygons or circular rooms, because most foundation contractors use a standard set of forms that accommodate 95% of the structures they build. You can always find a contractor who can build exactly what you desire, but you have to figure out if it's really worth the additional cost to have an irregular shaped room, plus it is also bad Feng Shui to have odd shaped rooms.

Remember to plan out the costs by itemizing all material and labor. This includes construction material, labor, permits, and decor items. Over budget a little, and take taxes into consideration as well.
Have fun visiting hardware stores to find good deals on the material and other items before purchasing. Look online as well, and consider purchasing used items or items from online auction websites. Keep your style but find low cost items to make the decor look great.
There are a few common overruns as it pertains to budget when adding onto a ranch. One of the most common overruns is at the beginning of the project during excavation. For example, if you are considering excavating and/or putting in a new well, overruns may come about as a result of the terrain. In some cases the terrain is rocky, and therefore it will take longer and cost more money in labor. The contingency fund is helpful in these cases, however these ideas should be considered as well.
The end of the project is often costly, as many people often splurge on the finishing's such as
countertops, lighting, cabinets, flooring, and other decorative items. Shop around for these items, and if you have a tight budget consider online sources or slightly used items. Also make sure to stick to the list and do not purchase extras.
If you have planned correctly and have not come across any major problems, you should have money left over in your contingency fund. You can use this money to purchase extras items at the end of the project, or to upgrade other parts of the ranch. Doing so will increase the value of the ranch, and give it a much needed facelift in other areas.
Building a ranch addition on a tight budget is difficult, however planning ahead and considering potential problems will keep you on budget, and ensure you do not spend more than expected. Stay within your budget, follow these guidelines, and most importantly, have fun while building on your room additions.
---