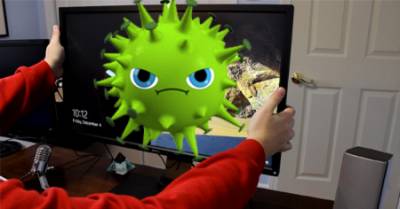 As someone who's been figuring out computers and all the trouble they get into for more than 20 years now, people constantly ask me questions. This time a person contacted me on my Proven Helper Facebook page regarding a virus he got by downloading torrents from the internet. Below you will find his question and my response. I hope that it helps other people out there who downloaded a virus somehow, or opened up an attachement in an email that later infected their PC.
And don't be fooled by the media, all computers including Mac's, Smartphones, and even your car computer can get viruses. Just remember that a virus is simply a program written by a prankster, hacker, or enemy who wants to fool with you, ruin your day, or extort money from you. It doesn't matter what computer you use, there's a techie out there that knows, tested, and continues to create new viruses for it. That's the unfortunate truth, now lets get to what was asked, and my email back to the fan of the Proven Helper YouTube Channel.
QUESTION: Hello. I read the information you've put in your videos and I'm glad to know that you're welcome to answer the questions. I've got this problem 2 days ago. Everything began with downloading IDM by torrent. after that lots of viruses occupied my system. I think they are rstray.exe and ravmon.exe Chinese programs. Before I downloaded the torrent everything was ok. Whatever I try to do something on my computer, It just doesn't work. If I want to change permissions, I get access denied. If I want to end a process by using task manager, it doesn't work. Even if I want to delete a file, it won't let me delete.
...
Continue reading