Relax, Our Customers Are Worry Free!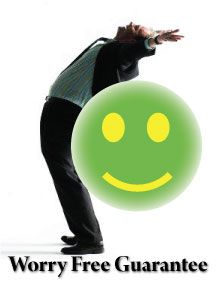 Simply Additions is more than a quality remodeling company. We are your backbone during construction. Homeowners have expressed their worries to us in the past, and we set forth a plan to eliminate the common worries faced. We know during this important phase of your life you want to make sure your home, family, and decision in choosing us was a safe and sound one.

We guarantee that this remodeling project will be one of the finest decisions you have ever made, so go ahead and pat yourself on the back. Our pristine history, our satisfied customers, and our world-class service will put you at ease so that you can enjoy each day of progress towards your growing home.

Our service provides more than guys banging hammers, we stay on top of every building trend to bring you the highest quality construction at every single stage of your project. We believe that to stay on top, we must grow and educate ourselves so our customers can enjoy all the benefits of today's wisdom.

Why do we keep improving? It's our goal to keep moving forward and provide to you a service and product that will make you happy.