Selling your home in today's market can be difficult at best, let alone selling it fast.
But even in the toughest real estate market, selling your home fast can be done using a few inside tips and techniques.
Even when the housing market recovers, you'll have all of the skills you need to sell a home fast.

Marketing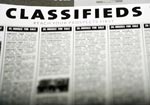 Selling your home fast involves the right marketing campaign. Whether you sell your home by owner or you hire a real estate agent to get the job done, the right marketing campaign can really be the boost to help sell your home fast. Before you put your home up for sale, get a feel for the marketing prices in the area by calling a few real estate agents. Once you've got a price you feel comfortable with and is the fair market value, then you can begin to market your home. Running ads are an easy way to get started. Open houses are great for getting people into the house to have a look around.

Price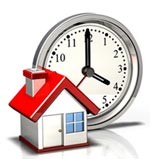 Selling your home for fair market value doesn't always work in your favor. Real estate sales are always local and knowing what other homes in your neighborhood are worth is in your best interests. Just because your home was worth a pretty penny when you bought it doesn't mean that's what it's going to sell for. Without the right price on your home, you could easily be stuck selling it for years instead of weeks or months. Pricing your home to sell with comparable neighborhood prices is the only way to help sell your home fast.

Curb Appeal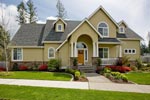 One of the biggest selling factors of your home is the curb appeal. If your home is dilapidated and out of date, many prospective buyers will simply drive right by. New siding, a room addition or other exterior remodeling projects can help increase the selling points of your home. Just be careful to get your return on investment (ROI) in line with what you're selling it for, otherwise you could be stuck with a room addition and a house you can't sell.

Staging

The interior of your home needs to look good as well. Staging your home is a must have when your personal belongings are already at your new home. Minimalistic furniture's, fresh paint and a slightly lived in look can go a long way with prospective buyers. By keeping clutter to a minimum, putting personal possessions out of sight and furniture light and airy, you give the potential buyer the vision they need to be able to see themselves living in the home.

Incentives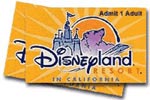 Sometimes, a home needs a little extra push to help it sell faster. That's where financial incentives like taking care of the closing costs, raising the commission or paying remodeling costs can add the financial boost to help sell your home quickly. Even cruise ship tickets or a trip to Disney can sweeten the deal and help get your home sold fast. Keeping ahead of the competition is the only way to sell your home quickly in a crowded or slow market.
---