Have You Heard How Popular In-law Additions Are?
Well we have, because we are the number one designer of in-law addition apartments nationwide!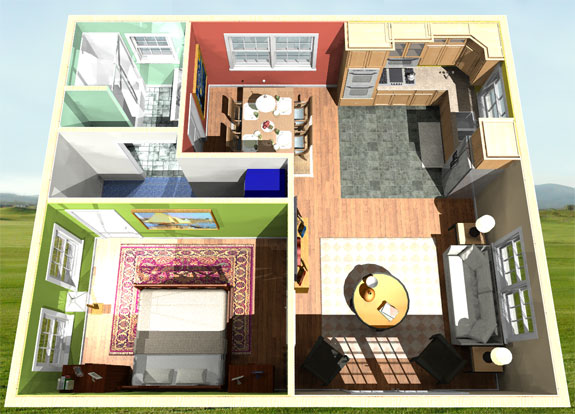 In-law additions are entire in-law apartments complete with a Master Bedroom, Master Bath, Living Room, Dining Room, and Kitchen. As you can imagine you need a decent amount of square footage to encompass all of these rooms.
A popular in-law addition design is one composed of two floors. On the first floor usually we fit a Kitchen with an adjacent Dining Room, and a Living Room. Upstairs most people choose to have their Master Suite and Master Bath complete with a large walk-in closet that also includes a dressing area.
We offer a several home addition packages to suit your needs and style. The fact is no other website on the internet caters to home addition building like we do. It's no wonder that we have won awards from the State Attorney General and the Better Business Bureau.
Our Home Addition Packages Page includes several proven home addition packages, including the famous In-Law Addition Package.