There are many reasons a homeowner will seek getting a home improvement loan.
Some of the most popular reasons are:
Home Maintenance (Painting, Repair Termite Damage, etc)

Fix Leaky Roof

Repair Broken Furnace

Window Replacement to Improve Energy Efficiency

Adding a Room Addition (Such as a Master Suite Addition)

Whatever the reasons are that you are seeking a home improvement loan, first you should know how to prepare yourself properly before you see a lender such as a Bank, Credit Union, or your current Mortgage Lender.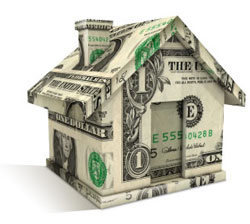 There are Four Popular Home Improvement Loan Types
1. Mortgage Based Loans.
2. Home Equity Loans.
3. Refinancing Loans.
4. Personal Loans.

Preparing for a meeting with a lender. Every lender wants to ensure that the person asking for the money is going to have the ability to payback the loan. To ensure this, the lender will need to look into your credit score, your current property value, and your proposed home improvements impact on the homes value. Here's what you need to do.

1. Get three estimates for the project that you are considering. All estimates must be clear in detail (example: Master Suite Addition Estimate) and each estimate should be exactly for the same type of project. Don't ask one contractor for just a bedroom addition estimate and the other two for a master suite addition estimate.

2. Get an appraisal of your current home value. You can use internet sites like Zillow.com, but most lenders would prefer an actual appraisal from a reputable source in the industry.

3. Get an appraisal of your home value with the addition of the home improvements completed from the same real estate appraisal company. Your lender will use this information to assess if the risk is worth it from their point of view.
A master suite addition in most cases retrieves 63% of its initial job cost value right after project completion, while a major kitchen remodel retrieves 69% of its value.

4. Examine the available loan types and their terms and write everything down in a spreadsheet. This process will take time, but it can also save you thousands of dollars. Take the time and do your homework to pick the best possible home improvement loan for your project.

5. Visit your lender and get the process started. Your lender will like that you are well prepared and that can work in your favor, if for some reason their decision about your home improvement loan was caught between an approval or a disapproval.
---