While some home improvements can cost you an arm and a leg, others can add to the value of your home, thereby making you money on your project.
Factor in energy saving home improvement projects and you've got a recipe for making money off of your home renovations.
Use these tips and techniques for making money off of your home improvements and you'll be sure to get the most bang for your buck.

Increasing the Value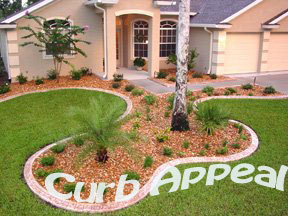 Increasing the value of your home is a great way to get paid for your home improvements. When choosing a home improvement project to help increase your home's value, look for projects that provide a lot of curb appeal for your home. A new outdoor room, a patio or deck even siding are all great money making home improvement projects. Cheap projects with low labor costs or ones you can do yourself are perfect for getting the most return out of your investment.

Energy Savings

Another great way to increase your return on investment (ROI) when installing home improvements is by using energy savings materials and devices. Solar water heaters, additional insulation or white shingles makes your overall energy costs decrease while increasing the value of your home. These double savings can really add up over time. EnergyStar rated appliances, solar power and low flow water fixtures all add up to significant savings that can eventually pay for the item or material.

Ten High Earning Home Improvement Projects

If you're looking for the best ROI, try one of these top rated home improvement projects based on resale values and average costs:

1. Siding and Exterior Insulation
2. Energy Efficient Windows
3. Kitchen Remodeling
4. Bathroom Remodeling
5. Attic Remodeling
6. Basement Remodeling
7. Two Story Addition
8. Outdoor Room or Deck Addition
9. Master Bathroom Addition
10. Kitchen Addition
Grants, Loans and Rebates

Some home improvement projects not only increase your energy savings, but they do so for the whole country. Many eco-friendly and resource saving home improvement projects that are good for the environment and the government's wallet can be paid for with grants or loans. Solar PV panels and solar water heaters can be partially paid for through government rebates and grants. If it saves electricity, water or heating fuel, then the local, state or federal government probably has a loan program available for you to save money.

Doing it Yourself

With the many hundreds of thousands of programs on cable and online that tout doing it yourself attitudes when it comes to home improvement, it's no wonder so many people attempt home improvements alone. A real concern is that inexperienced homeowners have been duped into thinking they can save money on a project by doing it themselves. But when reality kicks in and homeowners find themselves in a bind with time, work that's above their skill set and a lack of knowledge about the project, they may find that hiring a professional to do the job would have saved them considerable time and money. More often than not, home improvements should be performed by a professional to save the most time and money.
---