Are you tired of putting plastic window insulation film on your windows in the winter to prevent drafts?
It may seem like an affordable solution to keeping your house warmer in the winter and your utility bills lower, but window insulation film by itself cannot compete with new replacement windows.
Whether you are a winterizing guru who buys window insulation film, cellular shades, layered curtains, and draft snakes, your money will be much better spent on buying new replacement windows.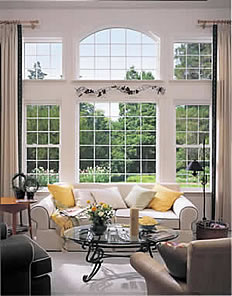 With today's replacement window technology a standard window from circa 1980 cannot compare to the insulation ability and technology found in most replacement windows of today. Replacement windows, usually come standard with Low-E Coatings and Argon gas. These two energy saving technologies transform what looks to be like a simple window, into a see through barrier for your home that is practically impenetrable by the elements outside.
You can always go around your house and shrink wrap your windows and pretend that you are making a big impact to lower your heating costs, but the fact is, new replacement windows are the only thing that will truly improve the energy efficiency of your home in the winter months.
Also do not forget the replacement windows are much easier to clean because many styles fold in, which allow you to clean the windowpanes from the inside of your home. No more power washing or standing on a ladder with a roll of paper towels and Windex.
---
Stop your winter chores and get an estimate on replacement windows for your home by filing out the form below.
---