Owning your own home is as American as apple pie its all part of the American dream.
But getting the money for your new home can be an uphill battle all of the way.
Don't get discouraged; use these tips and techniques on financing your new home and make financing a new home as easy as apple pie.

The Bank

With a stellar credit rating and plenty of money in the bank, you're a shoe-in for a home loan. Whether you're purchasing an older home to renovate or you're building your own home from scratch, your local lending institution is probably your cheapest bet. A down payment of at least 5-10 percent of the total value of your building project will be required. For instance, if your building project is projected to be $300,000 you will need a minimum down payment of $15,000 to $30,000 to get the loan. Your local bank will also have the best interest rate available for a new home.

Builder Financing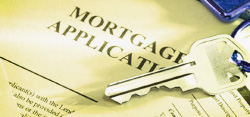 One of the easiest ways to get financing for building your new is home is from a building company themselves. With quickly approved loans and a crew of workers ready to build your new home, financing a new home is just a few signatures away. When a building company is affiliated with an approved lender, they are often owned by the same company and therefore get paid twice by you for the mortgage and the building costs. While this isn't always a bad thing, it can be if you're getting hit hard on interest. Asking for a break on the interests might be in your best interests when using builder financing.

Government Financing

There are numerous grants, loans and tax breaks that are local, state and federally affiliated. Since there are so many programs with various incentives for buying homes, its easy to see why it can quickly get confusing. Take your time, do a little research and check out the various housing programs that are available in your area. From Gulf Coast hurricane incentives to renovation grants to first time home buyer tax breaks the possibilities of finding a financing resource through the many government housing programs are very great indeed.

Tips for Getting the Loan
Use these tips for getting the best chance at getting the best loan possible:
Pay Down your DebtWhen a lender monitors your credit rating, they are looking for a pay down rate of around 40 percent of your debt. Pay off credit cards and bills to get a better interest rate on your loan.

Mortgage CalculatorUse an independent source to calculate your mortgage. This way, you wont get bullied into spending more than you want when you're applying for the loan.

Home Buying SeminarA local home buying seminar can give you the inside information on local lending practices, home building costs and loan ideas you might not be familiar with in the area you plan on buying a home.

Money in the BankNo matter who your lender is going to be, it not only looks good to have money in the bank, it can also help you out when hidden closing costs, builders fees and other building costs that hit you when you're not looking.
---