Original and award winning advice at your finger tips.
---
All the most valuable How-to Articles have been sorted by the Following Topics
---
Contractor Hiring Guides

As a general contractor I've learned a thing or two about how to hire contractors for my remodeling jobs. So whether you're like Scott Yancey; flipping houses in Las Vegas, or a typical homeowner, you'll find my contractor hiring guides: easy to follow and chuck full of useful advice that only a seasoned GC can share with you.

Did you know that most contractors are willing to negotiate their contract terms with you, just to win your job?

Basement Renovations
From fixing common leaks to learning how to build a foundation from scratch

Get great advice for bathroom remodeling projects and a few great bathroom ideas for those who want to add one on.
Green Ideas

Green energy is available to every homeowner who is willing to explore the awesome benefits. These articles will transform how you think about green energy and have you planning a green conversion of your own.

Homeowners Corner

Being a homeowner sure came with its own responsibilities, didn't it? Lucky for you this list of articles will help you with the most common Home Maintenance Areas, so you could quickly get back to whatever you enjoy doing.

Roofing, Siding, and Window Replacement

Home Addition Research

If you are planning any type of house addition, you need to check out these helpful articles, addition building stories, the famous addition building eBook and the building process explanation.

Home & Garden

A fresh section dedicated to tool and gadget reviews for the most popular tools found in any homeowners shed or garage. Check the buying guides for tools such as Leaf Blowers, Lawn Mowers, & Snow Blowers.

Kitchen Remodels

Whether you need some inexpensive granite countertop choices, some easy to do kitchen makeover tips, or guidance with building a kitchen extension, this section hold some real gems, so be sure to find them.

Popular Renovations

Check this list if you plan to make a little cash by doing wise renovations. Here you'll find ideas that work well for mom & pop home flippers and people who simply want to make a little more money when they sell their house.

Just The Basics Please

Sometimes you want to know just the basics instead of a long elaborate explanation or a complete do-it-yourself check list. The articles in this section are meant to provide you with just enough information about these topics without overwhelming you with details.

The Building Process

If you are about to embark on doing a major renovation or build a new house, you owe it to yourself to read about what the entire building process can be like so that you will be prepared from the appointment to meeting your first contractor.
---
Didn't find what you're looking for? You should use the SEARCH function -> beam me up so I can use the search box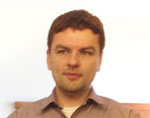 Hey,
I'm working on making this section easier to use.
Before you had to sort through the articles in the home improvement section or get lost in the pull down menus which are also gone, now you can easily find what you're looking for by selecting your topic of interest.
---
I would love to listen to your suggestions or comments, send me an eMail, Tweet, or Google + me.
---
Hey did you know that millions of people watch my "ProvenHelper" Channel on YouTube?
It's true, besides the most useful Life Hacks and Car Reviews, you will also find Tips that will make your life a bit sweeter.