Two Bedrooms and a Bath 600 Sq.Ft.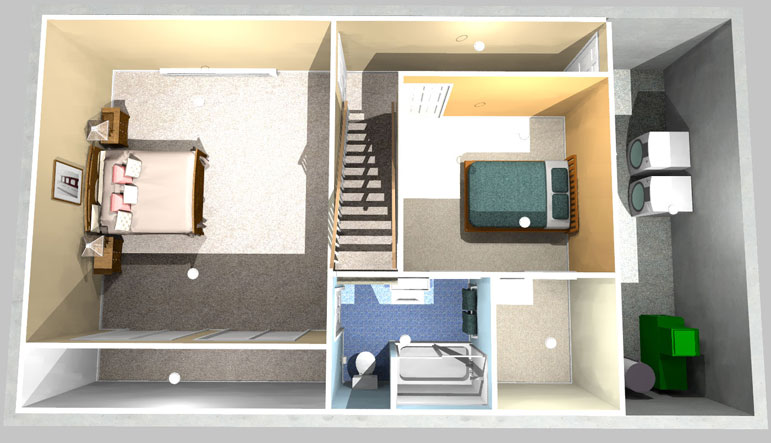 Add 600 sq/ft of living space inside your basement!
Many people remodel their existing basements to include new living spaces. For this project we designed and estimated the total cost to add 2 new bedrooms and a common bathroom inside your existing basement.
This project will give you a great idea of how much it will cost to convert 600 square feet of your existing unfinished basement into some much needed space. Use this estimated renovation to plan the cost of your basement project and be sure to call us once you are ready to make it a reality!
Total Cost $44,207
What's included?

Subfloor with moisture barrier

Tub & shower combo unit

Bathroom sink and vanity with mirror

Upflush Basement Toilette

Privacy wall between sink and toilette

Tile flooring (Bathroom)

Carpet flooring (Bedrooms and Hallway)

Sheetrock

Electric baseboard heaters

Plumbing

Electrical

Interior painting

Permits

Framing

Trim

Doors

Light/vent combo unit