Bedroom Renovation 290 Sq.Ft.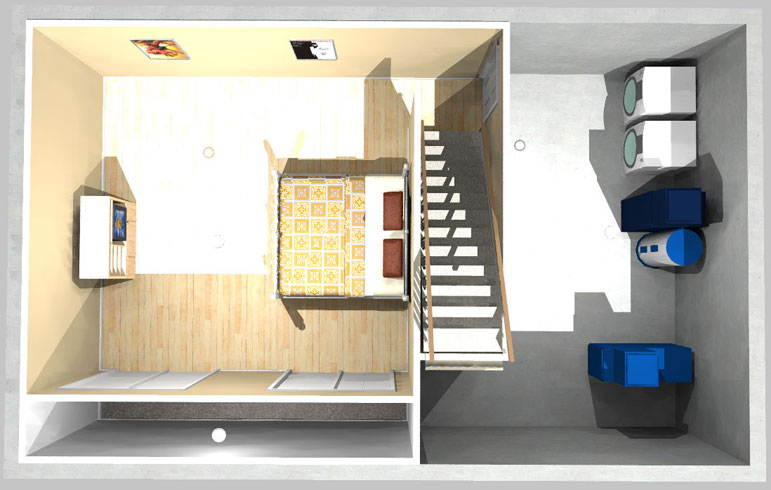 Adding an additional bedroom in your basement
In the picture above on the left is a new bedroom that can be constructed for you in your basement. For this project we priced out the cost for finishing a 16' x 18' area in your unfinished basement into a very spacious 290 sq/ft bedroom with plenty of closet space.
Your basement bedroom project will be estimated based on your particular need but the cost on this page will give you the general idea of how much it costs to add a bedroom in your existing basement.
Total Finished Cost $19,822
What's included?

Subfloor with moisture barrier

Laminated flooring (Pergo)

Sheetrock & Insulation

Electric baseboard heater

Trim

New solid wood staircase

Electrical (4 recessed lights and outlets)

Interior painting

Permits

Framing

Doors (2 bi-fold doors, 1 6-panel interior door)

Labor and Materials included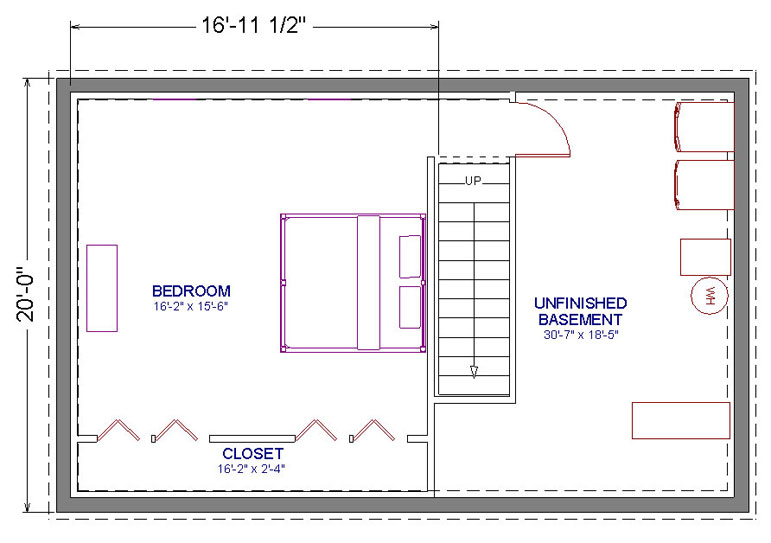 ---