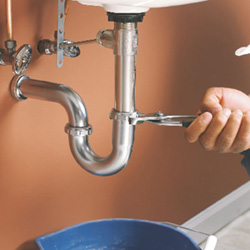 Whether you are installing a new bathroom, or have a plumbing problem that needs immediate attention, you have come to the right place.
Our plumbing professionals are here to listen and help you with any plumbing needs that you may require.
All of the plumbers who are available to you by filling out the simple form below are experienced in new installations and plumbing repairs of all types and sizes.
Simply fill out the form below and a certified plumbing professional will contact you regarding all your plumbing needs.
---