Grading and Excavation Services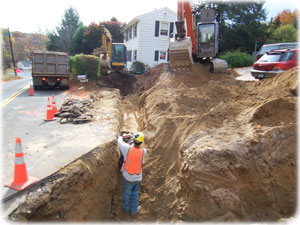 We offer excavation and grading services for all residential, commercial, and municipal projects. Our Excavation Contractors have between 10 - 20 years experience working on residential, commercial, and municipal excavation projects.

In construction the saying "Time is Money" truly states a fact. Our Excavation Crews have the ability and experience to work on any type of excavation project.

Whether you are building a home, office building, apartment building, or simply need land excavated, we can work with your schedule to ensure that your project finishes on-time.Our construction company is known for utilizing the benefits of jobsite systemization, giving us the ability to work with tight schedules and ensuring that we meet our deadlines. Contact Us for a FREE Estimate.

Excavation Services That We Provide: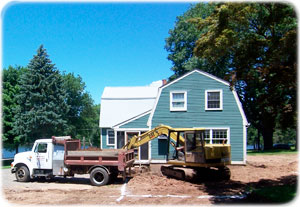 Foundation Excavation
Backfilling
Crushed Rock Application
Land Grading
Tree Relocation
Sewer Pipe Relocation
Utility Work
Why Choose Our Construction Company For Your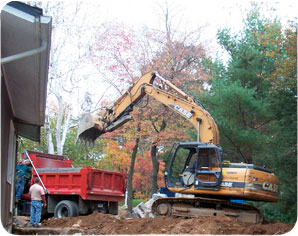 Excavation Needs?

You can choose us because our company is known in Connecticut for providing the best customer service to its customers. In-fact, the CT Better Business Bureau and State Attorney General Richard Blumenthal has given awards to our company for those very reasons.You can also choose us because we always take care of our customers and never had a complaint filed against our company with Consumer Protections or the Better Business Bureau.Or you can choose us because you know that we do lots of excavation work in CT every year, to build home additions and custom homes for our customers.