Some people can picture color changes of siding or roofing by simply visualizing their house with the new look. The rest of us benefit greatly from easy to use online tools that allow us to make home improvements virtually in any color and style just by clicking a mouse.
Juggle Design Ideas, Color Schemes, and Much More!
If you want to explore changing the color scheme of your house, you came to the right place. SimplyAdditions.com likes to provide homeowners with easy to use remodeling tools because we believe that things like this virtual home designer should be available to anyone considering the task of changing the current color scheme of their house.
Whether you are looking to play around with a few color options, kill some time, or really isolate your choices for your upcoming project, this page will help you visualize your house in different siding styles, door colors, roof styles and shingle colors, and accents like house trim and soffit colors.
Explore the rainbow of possibilities and remember to BOOKMARK this page for future reference.
Design Your Home Online
With this amazing design tool below, you can try design ideas on your existing home or your future dream home. You can also do things like change the color of the siding, trim, & roof. Notice how new colors of trim will work with your current color scheme. Visualize changes to your house before you make the commitment with a remodeling contractor for an estimate.
Make Your Design Choices Simple Using The Online Home Designer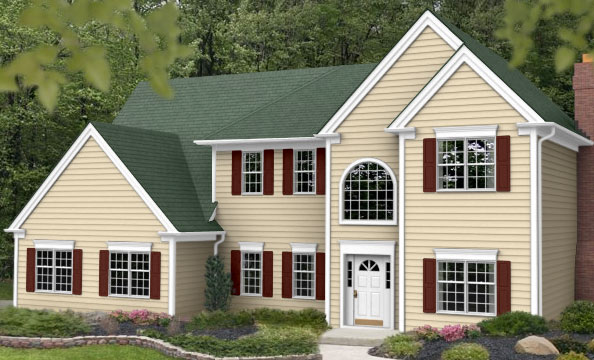 Things you can test with the Online House Designer
Change Home Types: Colonial, Cape Cod, Ranch

Change Colors of: Accents, Door, Trim, Roofing, Siding, Shutters, and Soffits

Change Siding Styles

Change Accent Styles

Print the Design that appeals to you the most, and call us to get started with a Free Consultation.
Click Here to Get Started on your Home Design or Remodel

It's so much easier to do Home Improvements to your home or design and build a new House, if you can use the same design tools that professionals use.
We love and enjoy making home improvement easy!
---