Replacing your Roof, the Right Way!
When it comes to Roofing, it is important to choose a contractor that knows the field and has the proper Home Improvement License.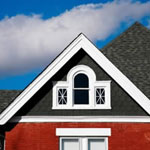 Simply Additions has been awarded by Attorney General Richard Blumenthal and the Better Business Bureau for keeping a complaint-free history. Helping homeowners get the right information about all home improvement projects is our profession.
Roofers always should be fully licensed and insured. When looking for a Roofing Contractor, this requirement is very important. Replacing a roof is one of the most important reconstruction projects and should be completed with the highest quality final product. Our roofing contractors are highly trained and work on the most complicated roofing projects.
Whether your roof replacement needs are large or small, you need a professional roofing contractor you can trust.
Get A New Roof free estimate!