Does saving money on building a home extension interest you?
A home addition shell might be the way to go for you if you are handy or you have a friend or family member that can help you with the finish work of your house.
So what is a home addition shell or shell addition?
A shell addition is generally a complete home addition with the mechanicals like, rough electric, rough plumbing, and HVAC, but minus the finish work.
What's finish work?
Finish work can actually mean a lot of things, but take a look at the "Do you Rock" picture. you can see the interior of a room, with a subfloor, plywood walls, and ceiling joists. Finish work is about completing the rest of this home addition until it's finished.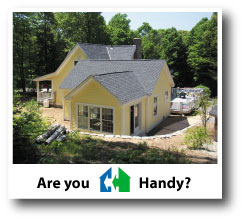 So to finish we would need to insulate, hang and finish the drywall, do the flooring, paint, install the wall plates for sockets, install lighting fixtures, and install the floor or ceiling registers for the heating and ventilating system.
In nutshell, a shell addition, shell house extension, or room addition shell basically means that the exterior structure or the envelope of a room has been constructed. Everything else can be completed by yourself or you can subcontract out the work you don't feel comfortable doing, such as installing tile, or installing the light fixtures etc.
Generally you can save yourself a lot of money by doing the work yourself. But, if you are not handy, you might actually cost yourself more money because you can easily waste lots of materials trying to figure out how to use tools or re-doing work that didn't come out well on your first try, which happens with tile work for example.
We recommend that you save the real easy stuff for yourself, like installing Pergo flooring because it's kind of like Legos. Painting is also something that a homeowner can tackle themselves. A homeowner can even hang sheetrock, but you might want to sub out the taping portion of drywall finishing.
Use our Automated Contractor Locating Service by filling out the form below to get a list of local professionals that can help you with a single or perhaps many phases of your project. Simply click on the profession you need below to get started,
---
Do you need space but want to save money?

A shell addition is the perfect solution for you!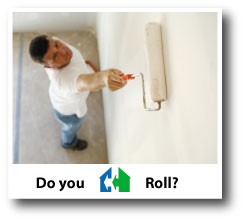 Shell additions give you exactly what the name implies, a housing shell ready for you to finish. Majority of our homeowners ask for a shell complete with rough electrical, plumbing, and sheetrock. This leaves painting, trim, flooring and fixture installation to them.


Home Addition Shells allow you to finish your project at your own speed.

Home Addition Shells allow you to progress as funds come along.

Home Addition Shells allow you to save money!


Check out Home Addition Packages for ideas and total finished cost prices.