Our Famous Home Addition Ebooks, Charts, and Guides
Budget and Payment Planning Chart

Description:

Make the process of picking a remodeling budget simple.
Price:

$1.99

Shipping:

Free

with instant download.

INCLUDED

See Below
Town Hall Preparation Kit

Description:

Find out if your project is possible with one trip to the town hall. SAVE TIME by going prepared.
Price:

$1.99

Shipping:

Free

with instant download.

INCLUDED

See Below
Ultimate Home Addition 5 Page Checklist

Description:

Make a true apples to apples comparison between contractors. Eliminate contractor guess work on estimates. This is a must for anyone considering a major renovation.
Price:

$1.99

Shipping:

Free

with instant download.

INCLUDED

See Below
Complete 14 Page Home Addition Guide

Description:

Includes all Forms, Checklists, and Charts above, plus more. This proven guide has everything you need to plan, compare estimates, and eliminate contractor errors.
Price:

$19.99 ***Our Best Seller***

Shipping:

Free

with instant download.
Home Addition projects can be very complicated to estimate because there are many variables to consider. The omission of forgetting to assess your project properly
Can Cost You Thousands Of Dollars

in change order costs.

Simple Example : A contractor forgets to assess your electrical service capacity. Once you signed a contract for a specific cost and the contractor starts work, they can stop the job and ask you for the cost to perform a service upgrade on your electrical system, so that your home addition will have enough power to function properly. A service upgrade costs over $1,300 in most states. Would you like to prevent a $1,300 or more surprise cost?
This is only one of many items that can be and is routinely forgotten in these long elaborate estimates.The biggest problem is that a home addition project has so many things to consider that many times a contractor just plainly forgets and this is why homeowners get surprised with change order costs. With our guide we make the entire process simpler for you and the contractors that you will call. Just think about it, is $5 and 20 minutes worth saving $1,000 or more down the road? This is a No Brainer!

Commonly Asked Questions

How do I get what I ordered?
Once you click on the Pay Now button you will be re-directed to Paypal's secure site for the order processing. Once you have paid for the item, you will be re-directed back to SimplyAdditions.com to the download link.
How long will it take to get what I ordered?
Orders are processed instantly! You get the download link, as soon as you make your purchase by clicking the Pay Now button.
Is the transaction secure?
Yes, Paypal processes all of our orders, and they are one of the largest processors of online transactions in the world. Ebay and millions of other websites use Paypal.
Whom do I contact if there is a problem?
You can email me, Voitek Klimczyk @ This email address is being protected from spambots. You need JavaScript enabled to view it. or call me at (860) 251-9539.
What is the biggest problem a homeowner faces when they start planning for a home addition?
The biggest problem is getting an exact quote from more than one contractor. Most people assume that by telling each contractor the same thing, the contractor will price out their project the same exact way the other guy did; however, this is never the case!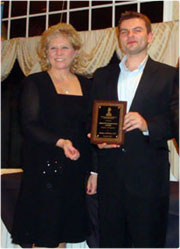 Paulette Hotton Scarpetti
(BBB President & CEO)
Voitek Klimczyk
(www.Simply Additions.com)
"Hi I'm Voitek Klimczyk the owner of this great site. Thank you for stopping by and I hope you found what you were looking for."
Simply Additions has won several awards from the Better Business Bureau for providing the best consumer education products related to home additions and general home remodeling.
Email me directly with any questions or concernsThis email address is being protected from spambots. You need JavaScript enabled to view it. or call (860) 251-9539


Would you like to make a true apples to apples comparison between your contractor choices?
Our Ebooks make it easy to eliminate the guess work and ensure that every contractor will be quoting with the same variables.
Every Ebook on this page can be purchased and downloaded immediately, so that you can start your smart planning today!
Most of our customers by the full Home Addition Building Guide for $4.99, because it includes all the charts, prep sheets, and checklists that you will need, once you are serious about building a home addition.
*Remember that by buying the full Home Addition Building Guide you get everyone of the packages below, plus you get a Bonus 3D Virtual Room Design Worksheet.
Simply Additions has completed many beautiful and complex home addition projects, and now that valuable information is available to you for a very low and amazing cost!!!