So you move into your nice and new colonial on a quiet street and notice that there's no deck to be found below your patio slider.
Step one, you go on the internet and Google a local "Deck Builder".
Step two you get a few estimates and pick the creme dela creme to start your project.
That's what happened when customers from our former research and development company Simply Additions LLC called us. They had a nice Colonial home in need of a large entertaining composite deck. They specifically chose a composite deck because of the low maintenance requirements.
After meeting with them we designed a multi-level Trex deck addition with a white vinyl railing.
---
The Before Picture

---
Digging a Footing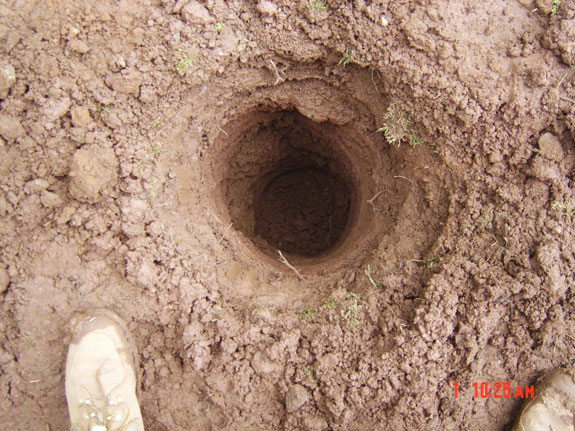 Their backyard had many huge bolders below ground level, but we were successful in digging all the footings regardless.
---
Measuring Up

The town required a 48" depth for each footing, it took some time but eventually we broke through all the rocks and passed our footing inspection.
---
Deck Layout

With the framing done we laid the building materials accross the structure to visualize the final product.
---
Taking the 1st Step

Now the deck has been completed, we wet it down to clean off any dirt and debris.
---
Standing View Walking Towards the Back

The box structure on the right is a landing for the dog, from his doggy door.
---
View from the Other Side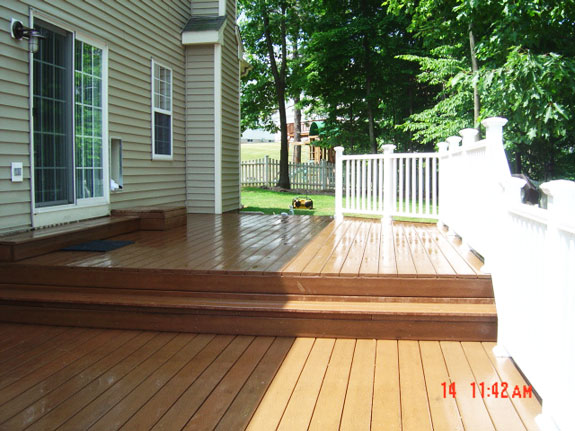 Here you can see the doggy door on the right side of the slider. Our customers wanted to make sure that their dog has easy access into and out of the home.
---
Vinyl Ralilings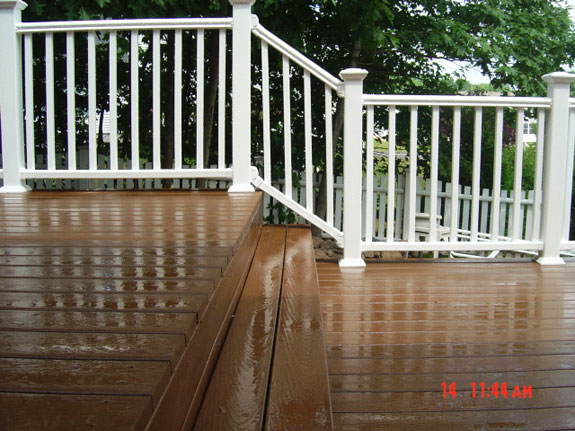 The white vinyl ralings against the tan trex decking looked really sharp.
---
More Railing View

Isn't the view beautiful?
---
Walking the Planks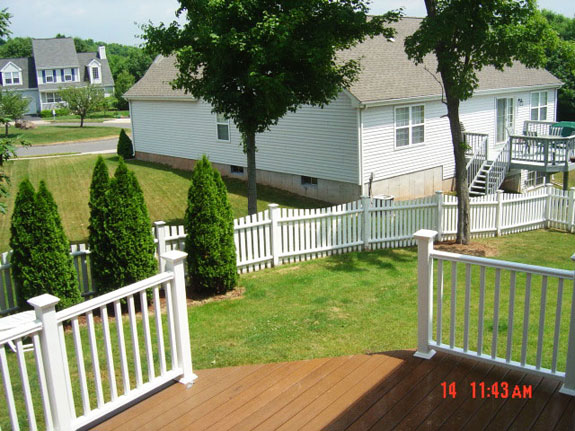 The nice diagonal cuts in the decks layout gave the deck more character.
---
Reverse View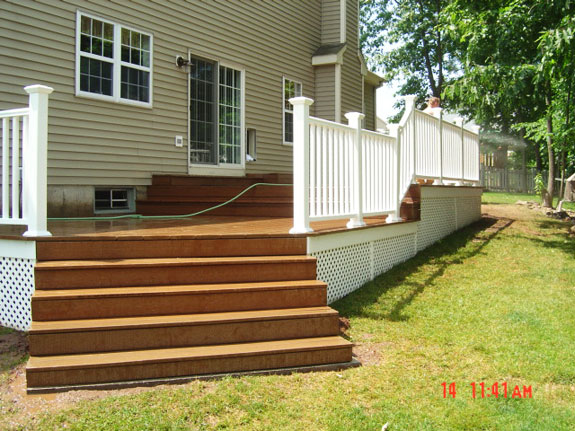 The large wide steps just scream "Come on up!"
---
Completed Deck Addition Project

Ahh, another beautiful home addition.

Come shop for your addition by visiting our proven home addition packages.

Project Cost: $16,980.00

Duration 2 weeks

720 new square feet of deck
---
Customer Testimonial
Wendy A. from Middletown CT
"I called a few contractors and was most impressed with Simply Additions. During the construction process not only were they professional, but also extremely dependable, knowledgeable, and courteous. The finished product was better than I ever could have imagined. Simply Additions' work is far superior to others in the industry and I strongly recommend this company to anyone thinking of a remodeling project!"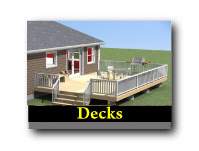 | | |
| --- | --- |
| | |