This letter is for people who were referred to us for the Freelance Writing / Editorial Job Openings
Thank you for submitting your information in response to our advertisement. After reviewing your information, we have selected you to participate in the next phase of our search for content writers.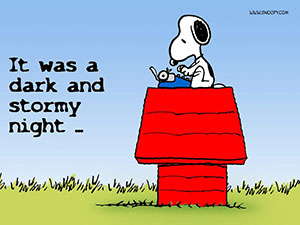 Phase Two: Testing
Those who can pass this writing performance test will become eligible for work as an independent contractor or intern for ProvenHelper, LLC.
We are looking for people who have the ability to write good articles. In our opinion a good article has to be well researched, original, and it should provide an independent opinion about the topic being written about.
Interested in participating in the Writing Challenge?
The Assignment: Write an article on any of the following topics.
Our topics are related to parenting, room additions, and homeownership.
Ref: http://www.SimplyAdditions.com
v Quick Home Remodeling Ideas for Bored Homeowners
v How-to Save Money As a New Parent
v How-to Ace The Parenting Thing
v Why New Babies Deserve Additional Space
v Why Do Toddlers Want a Home Addition
v What To Do When The Kids Move Back Home
v Does Building An In-law Apartment Make Sense for Aging Parents
v New Additions for the Family With A Baby On The Way
v What New Parents Need To Know Before They Buy A Home
v YOUR OWN TOPIC (Ask Us First)
What we're looking for?
We need a creative writer that has a knack for creating content that people like. Do you think you can create an article good enough to spread across social networks ? (Twitter, Facebook, Linkedin) If so, show us what you got, because we want you!
What happens next?
We will post your article online and see how it does. Then we'll measure its readership and social sharing performance. We'll be collecting data on the articles performance the second we publish it. If you write a well performing article, you'll make it to the final stage.
Is there anything I can do to increase my articles performance?
Yes, there are steps you can follow to improve the performance of your article.
Step One: Share the article's link through social media (Facebook, Twitter, Linkedin).
Step Two: If the article has a photo, you can share the photo on Pinterest or any other site that grabs article photos from a provided link. The goal here is to share a link to your article. The more traffic you send to your article, the better chance you have at becoming a paid writer!
The Final Stage: Queue motivational music: http://youtu.be/TcJ-wNmazHQ
This stage is where we offer you a compensation program for your future writing assignment(s). Depending on your experience and article performance, we'll factor a fair compensation per article.
Getting a Raise:
If you're on the team for longer than 6 month's we'll evaluate your total performance. Those independent contractors who outperformed their previous compensation model will have their income upgraded.
Bonus Pay:
Whether you become a one hit wonder or a social superstar in our independent contractors league, we'll give you quarterly bonus pay to show our appreciation!
Lastly, the Hard Hitters:
Every now and then an article lands on the news or a major website with a very large following. Depending on the gravity of the event, we'll give you a tremendous bonus check for landing the extra exposure to your article, as a token of our appreciation for your amazing work or pure luck. Either way, you'll be smiling to the bank, when your article becomes a star from abundant exposure.
Terms and Conditions:
Any information submitted by you (the participant) can be used by us (Proven Helper, LLC) in original or edited form to be posted online or in written form.
We do not accept any copyrighted or plagiarized work. We will remove and or alter any plagiarized or copyrighted work as soon as we find it to be in violation.
We reserve the right to publish or not publish any submitted works at any time.
Any content submissions by the participant (you) is considered as your works. We reserve all rights to any content submitted to us (Proven Helper, LLC), including writing of any type, photos, clip-art, music, and or sound files.
These terms and conditions govern all participants and any submissions made by the participants to Proven Helper, LLC.
By participating in this writing contest described above, you agree to provide content "works" to ProvenHelper,LLC as an entrance fee to be used to qualify new subcontracted writers. You (the participant) will not be paid for your entrance fee submissions. To get paid for future submissions, we (Proven Helper, LLC) must notify you in writing that you have made it to the final stage of our program at which point; we will send you a complete set of new terms and conditions for subcontractors and interns.
Thank you for participating in our writing contest
to find writers for Proven Helper, LLC.
To Apply Please Read All Documentation First, then Visit Our Career Page to Email the Career Department