By reading this plan to avoid the headaches involved with building a home extension, you will protect yourself from a potential disaster.
A common blunder made by many remodelers is the use of outdated techniques to estimate a large project, such as a home extension or major renovation.
Good remodeling companies use proper estimating software such as XactRemodel.
This happens to be the same software insurance companies use to determine rebuilding costs for settling claims.
Thorough software that takes into account all the variables and tradesmen involved with building a room addition, is a key component in delivering a solid estimate for your total project cost.
If you do not know it already, it is not unusual for remodelers to increase the cost of construction mid-project, because they realized that they have missed factoring in an important component into your total project cost. Just think if you were estimating a second story addition by hand and forgot to add the cost for light fixtures, or a staircase. Whatever object that is missed during the manual estimate or outdated process, will have to be eventually recovered. This means your contractor will have to give you the bad news about your project costing more than the agreed upon price. Everyone knows that no one is perfect, but the proper estimation tools do help greatly to eliminate these costly blunders more often than not. Be absolutely sure to ask your contractor about the type of estimation software or process they use to produce the total project cost. It might not be a bad idea to ask about how overages are handled.
Avoiding Remodeling Headache Number Two: Work weeks with no job-site activity.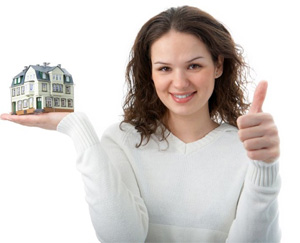 Without being specialized in home extension building and major renovations, it's common for remodelers to make scheduling mistakes. I'm sure you heard of at least one person who started some type of remodeling project with a contractor, only to be left for days or weeks without any type of job-site activity. Can you imagine how you would feel if a construction company left you hanging, when they were supposed to be working non-stop to finish your project on time?
The only way to prepare yourself from this type of event is to find out in detail about the project planning process from your contractor. Most professional remodeling companies will provide you with a project calendar. Remember to ask about lapses in construction, are you to expect them or will someone be working at your house everyday no matter what? Sometimes material orders can cause delays beyond the contractors control. An example of this would be an out of stock item such as floor tile for your kitchen extension. A company that is managed well should pre-order items for you to ensure that the materials will be available on the day they plan to use them. Ask your contractor of choice about delays regarding materials and what is their plan to prevent them from halting construction.
Each home extension project should come with a detailed project calendar with explicit time-frames, names, and telephone numbers. If this is not how the company you are thinking of hiring works, as if they can make one for you regardless. The fact is that in this economy contractors will bend to your will in order to win you as a customer. A project calendar enables you to see the events that will be taking place at your house ahead of time. This can help you to plan your days better and keep your family and pets out of dangerous situations.
Avoiding Remodeling Headache Number Three: Contracts That Lack Detail, Leaving Loopholes.
Imagine this scenario: You hired a remodeler to build a master suite addition, you agreed on the features, the price, and the time frame; finally you signed a contract. Weeks into the project the contractor looses big on another project and struggles to recover his losses. He remembers that on your contract he didn't detail the fixture selections you agreed on. To recover from the other jobs loss, he decided to install the cheaper grade fixtures on your project instead. You come home and realize that instead of the gorgeous double vanity you picked out for your master bath, he substituted a cheapo version from HomeCheapo instead. Angry with the remodeler, you pull out your contract and look for the clause that states he will give you vanity XXXX from store XXXX; unfortunately, there is no such clause, and you have no proof for the court room either. Professional use contractors detailed contracts because they know it will make you feel reassured about your project and because it will protect them from people too. Everyone can make verbal promises, but professionals put their promises in writing, and that is the true difference that you should value.
Avoiding Remodeling Headache Number Four: Rooms That Don't Fit!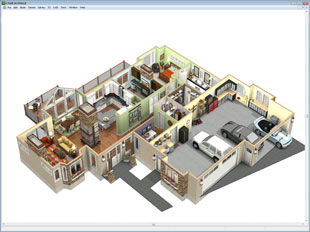 I thought my furniture would fit! If you ask a inexperienced remodeler for an 8' x 10' bedroom addition, they will build it. If you ask a professional remodeling company about the same thing, they will ask you for type of furniture you plan on putting in there. Why do pro's do this?, because they will design and render the bedroom with the furniture in it, so you can see if an 8' x 10' is truly big enough for you. We learned from past experience that a visual aid works much better than just looking at a tape measure. Architectural software even the ones you can buy cheaply designed for homeowners have the capability to furnish rooms with any object you could think of. Frankly, building a home extension or conducting a major renovation without a true design consultation can be a huge headache; especially when you decide to make changes after construction already began.
Avoiding Remodeling Headache Number Five: Yeah they say they build additions, but mostly they do roofing.
Often a homeowner makes the common mistake of hiring an inexperienced addition builder or home renovation expert. Before we go into a list of pitfalls that usually occur, we rather ask you this question. Who do you think can build a home extension that will look like it was there all along, someone that might have built a few over the years, or a company that can prove to you without a doubt that they are home extension & major renovation experts?
When you choose a professional, the project will be designed properly, your mechanicals will be coupled with energy efficiency in mind, and everything promised will be detailed in the contract. Consequently when you choose someone that cannot prove their expertise, the design can be inappropriate ( bad for resale value), the entire energy efficiency can suffer, and lastly their verbal promises can result in a legal headache. A home extension is not a project you want to give to someone over cost alone. You have to pick the right guy/gal for the job, because you can easily lose a ton of money by picking Mr. Cheapo and not Mr. Higher Price. In the first place. Follow the advice in this plan to interview your contractor potentials the right way.
And remember, just because we allow you to get the names of good contractors in your area, just like ServiceMagic or Renovation experts, you STILL need to follow the advice given here. Finding a contractor to call is easy, simply fill out the form below, but hiring the right contractor takes a little more of your effort. Use the tools we gave you and you will more than likely have a good remodeling experience.
Top TIP: When you remodel you can save money by doing the small things like painting yourself, but stay away from things that take experience like taping sheetrock, tiling, etc. It's great to save but horrible to waste materials and having someone re-do your work.
If you have questions please contact us. We take pride in the fact that we are one of the best sources online for home extension building and major renovations, and we achieved that recognition from people like you.
---