This home started out as your average colonial with an attached 2 car garage. We took the footprint of the 22' 8" x 27' two-car garage and designed a Deluxe Home Addition with multiple rooms right above it.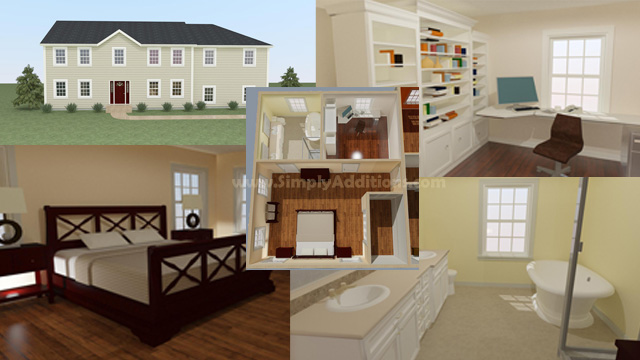 Deluxe Master Suite 3D Floorplan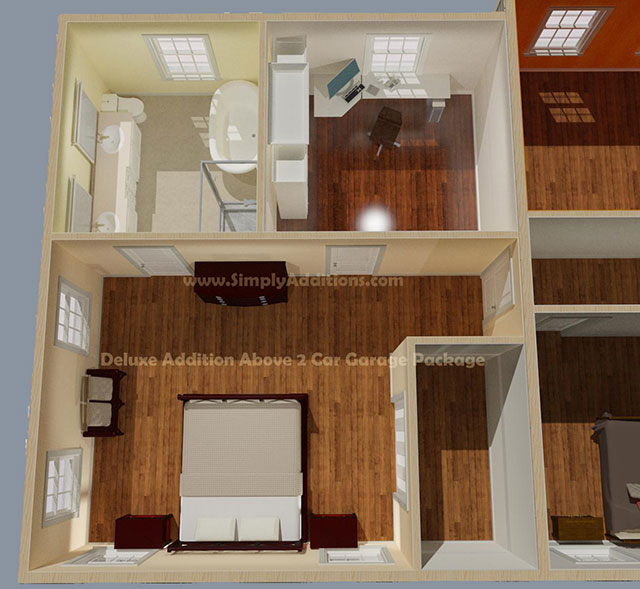 With 620 square feet to play with for this home addition project, we were able to squeeze in a Home Office and a new Master Suite that includes a walk-in closet, and a comfortable bathroom anyone would love.
The New Master Bedroom Addition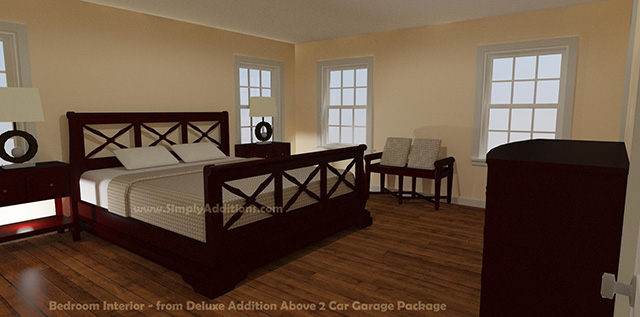 This is the interior rendering photo of the new master suite addition. We furnished it with a king sized bed, 2 nightstands, bench, and a large dresser to showcase the spaciousness of the new master bedroom addition.
The new Master Bedroom is 17' x 15' which equates to 255 square feet of space. It includes a spacious 5' x 10' walk-in closet and 4 windows to bring plenty of light and airiness to this master suite addition design.
The New Master Bathroom Design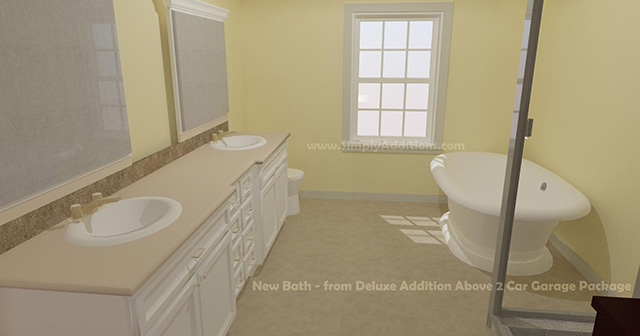 When designing the 10' x 11' bathroom we were aiming for comfort and usability. It features a 3' x 4' walk-in shower, a pedestal soaking tub, and a large double-vanity with plenty of storage. Remember you can tweak any design to your liking, our designs help you plan out your project by introducing you to different design ideas.
The New Home Office Design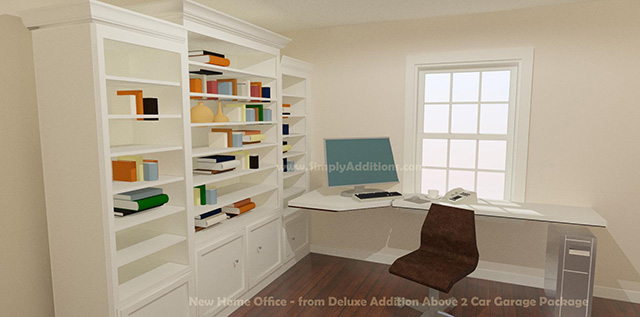 These days many of us want a dedicated room to be used as a home office. In this Deluxe Master Suite Addition Plan we allotted a 12' x 11' foot room for our new home office.
With a large 8 foot desk and an equally spacious 8 foot wide bookcase, this home office addition has enough room for you to conquer your world from the comfort of your own home.
Our designs are not set in stone, they simply help you understand the relationship of real furniture sizes in these new home addition rooms. We believe people can understand their personal space requirements better after seeing a 3D interior room rendering of what real world furniture looks like in these home addition designs.
Deluxe Master Suite Addition Blueprint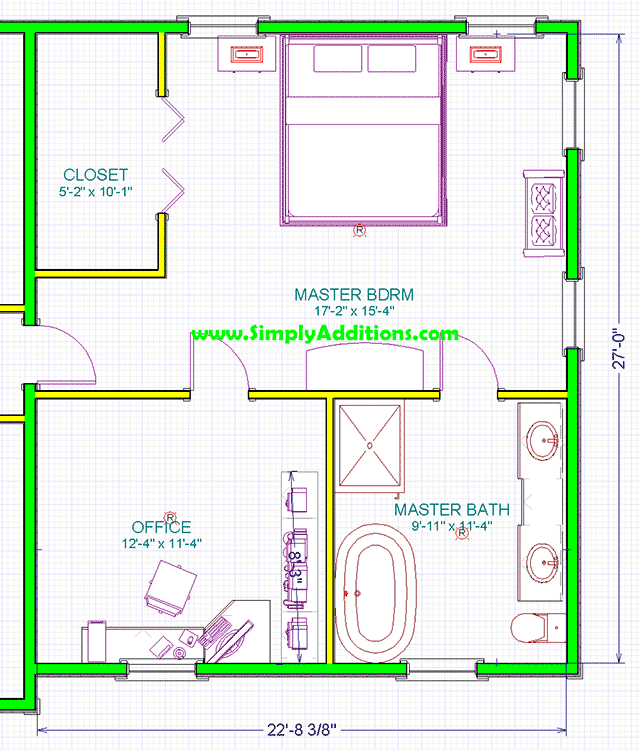 Browse more of our home addition plans, and even our modular home plans for inspiration for your project. You never know what design idea, or must have you can uncover from browsing all of our designs.