Residential and Commercial Design Services
Our architecture designers have experience in designing solutions for homes, kitchens, bathrooms, additions, renovations, and small commercial buildings.
We use the latest Architectural Drafting Software, which allows us to 3D model your home or project in high definition detail. We have the ability to draw and import any object imaginable into your design, to truly provide the proper visualization prior to you hiring a building contractor or home improvement company.
Our design services are known for their realistic interpretation of the proposed project. The software that we are using is known to be one of the best designing programs available.
Our Services Are Available Nationally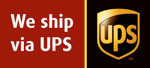 As a Design - Build Home Improvement Company, we also do design work for customers outside of our local working area in Connecticut. We can email, Fed Ex, or post your designs electronically for your convenience. With our software, we can export your designs to user friendly PDF, JPG, BMP, DXF, and all architectural CAD based extensions.
---
Virtual Walk Through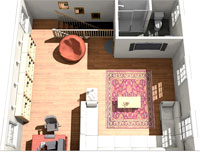 Customers who purchase our design services are welcomed to our Newington CT, Design Center, where we take them on a virtual tour of their project. We can also record digital movies of these Virtual Tours and send them to you electronically via: AVI, MPG, MOV, and FLV extension formats.
Vist our Photo/Video Page and click on 3D Virtual Walks or 3D Renderings for demos!
---
Blueprint Design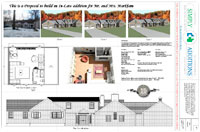 We design blueprints for home construction, remodeling, renovations, and small commercial building projects. Our blueprints can be picked up at our Design Center in Newington CT, or we can ship them via: UPS or Fed Ex, whichever you prefer.
---
Cost of Design Services
The cost of our design services varies, depending on the scope of your project and the detail requested.