We may know a thing or two when it comes to planning, estimating and building a home addition.
So we wrote this little cheat sheet to get you up to speed on the most basic things you have to do in order to complete you room addition successfully from start to finish.
Tip 1 :Figure out why you want to renovate
It may sound like silly thing to do, but you should write out all the reasons you want to renovate your house. You and your family can talk about these reasons and possibly add or drop items from the construction list. It's always better to come to your contractor with all of your ideas, then stop him in the middle of the project and have him add in your new ideas then. Also it is usually more expensive to add things to your project mid construction, because of the way contractors use change orders.
Tip 2: Figure out the scope of the project
Check out our home addition ideas, room addition articles, and maybe some remodeling magazines to figure out what items will be really important for you. A good idea is to grade your must haves in the order of importance. This way if your budget is deemed to be a little tight, you'll know exactly which items on your list you could live without. Remember that a little planning in the before stages makes these home addition projects flow much smoother.
Figure our your realistic budget
Our Home Addition Building Guide can help you with all aspects of planning your addition, we recommend it to anyone who is considering this type of project. The guide helps you get accurate estimates from each contractor. This may sound like it's easy to do on your own, but the fact is most people don't know how to prepare for the estimate appointment and end up telling each contractor a slightly different idea or each individual contractor uses their own ideas about certain aspects of your project. These little variations are the biggest factor in price discrepancies between different contractors. Our little Ebook Guide will make life much more simpler for you, so download it today!
Have the contractors inspect your home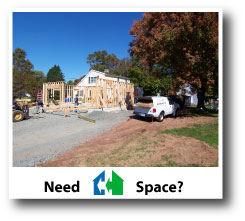 No one likes surprises after the fact. Sometimes it's possible to spot common problems like termite damage, inadequate HVAC systems, electrical panels, etc. before hand. Make sure your quote includes these additional costs, because it will be a pricey surprise mid project if your contractor doesn't check it beforehand. This is another reason you should get our guide.
Plan the time frame for your project with your family
Remember your home can be in quite the disarray during the process, so make sure you pick a time period that will work best for your family. When it comes to having your house in paces, it doesn't sound like there will every be the proper time for it. But if you know that you are taking a two week family vacation in the spring, then that would be the perfect time to have some major phases completed.
Figure out your budget and financing means
The best way to do this is to figure out a monthly payment that you feel comfortable with, then by visiting a lenders website to see how much of a loan you can get based on your preferred payment amount.There may be several different types of loan options available to you, such as a Cash Out Refinance or even a Home Improvement Loan. Sometimes the home improvement loans are capped at a certain dollar amount, so check with lenders before you factor in a loan type and interest rate.
Identify all of the materials and fixtures you plan to use before you call anyone
If a contractor knows you are ready, they will make sure that your job gets finished on-time. Always opt for quality. Cheap things wear and break often. You don't have to overspend but remember that you do get what you pay for.
Inform your neighbors just to be polite and make them aware of all the trucks and equipment that will be arriving. They may have to take precautions with their kids or pets to ensure their safety during the process.
Hope That Helps
-Simply Additions