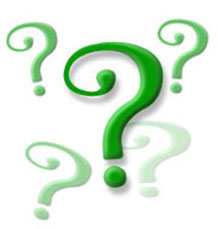 Do You Have
Remodeling Questions?
Visit Contact Us

for a quick response!

Q:
Do you have a complaint history?
A: No, we stand by our work and warranties, verify our CLEAN history with Consumer Protections, & the Better Business Bureau.
Q: How much does a typical home addition cost?
A: We have many prices on our Home Addition Packages Page.
Q: How can you prove that you are reliable?
A: Attorney General Richard Blumenthal has given us an official citation for proving our overall excellence to the Remodeling Industry. Also, the Better Business Bureau of Connecticut has given us an award for the same reasons.

Q: Do you just build additions?
A: We are a design build remodeling company, we do it all!
Q: Do you do complete home renovations?
A: Yes, we love to do renovations and home transformations. Please mention to our represenative that you are willing to see how much we can transform your home as long as the project will fit within your budget. Home transformations are our favorite types of projects.
Q: Do you use subcontractors?
A: Yes, any company that builds home additions which require: electrical service upgrades, new HVAC systems, plumbing, sewer relocations & septic systems work, uses subcontractors as we do. The subcontractors that have been working for us all have over 5 years of professional experience and each one is subjected to a performance review after each project.
Q: How many projects do you manage at one time?
A: We manage up to three projects at a time; a dedicated project manager is assigned to each project to ensure proper progress. Also, we are the only company in CT that features an On-Time Guarantee.
Q: Do your home additions have a standard list of features that are always factored into your online cost?
A: Yes, please see our Standard Features Page. And if you still have questions, please contact us!
Q: Why are all of your packaged illustrations not acutal photos?
A: We post acutal photos on our Photo Gallery & Project Story pages. The addition packages have been rendered with our high end architectural software to show each consumer how much a project of that size and cope would cost. Every home addition that we build is custom taylored to fit that customers particular home.
Q: Can you pour a foundation in winter months? Do you do construction in winter?
A: Foundations are poured in winter with special additives to ensure proper curing in cold temperatures. Simply Additions is in service year round.

Q: Do you do any commerical work?
A: Most of our work is residential, but we also do commerical work too.
Q: My property line is only 20 feet away from the back of my house; I want to build a two story addition onto my colonial, is this enough space to be accepted by my town?
A: All cities and towns have different zoning laws and policies. The best way to answer your question is to stop by your local building department and ask them what your setback limits are.
Q: If I sign a contract with you today, when can you start?
A: We start the process immediately. See Our Process.