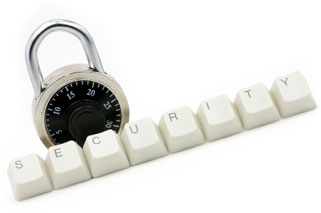 Privacy is important and that is why we drafted this simple to understand Privacy Policy for you to read through. Learn where SimplyAdditions.com stands on the following issues.
Website Visitors

SimplyAdditions.com does not collect any personal information beyond what standard web servers collect in their logs. Server logs by default contain: IP Address (your computers telephone number), Referring Page Information (if you clicked on a link from another site that brought you to SimplyAdditions.com the previous page would be noted), and the Time of your visit to each page. These bits of information are standard and collected by almost every website.
Website Cookies

SimplyAdditions.com uses third party advertising to fund the development and support of the site. Advertisers such as Google use cookies to serve ads that are highly relevant to your searches. Generally visitors benefit greatly from this practice, because the ads shown whether on SimplyAdditions.com or another site are of use to them. For example: If you were doing a search on Bedroom Additions on Google and navigated to our site, you might see advertisements for local bedroom addition contractors, or bedroom furniture. Without these cookies, Google will show you ads that wouldn't make any sense and therefore, it would be of no use to you. Just imagine if you were looking for a Second Story Addition and you saw ads for RC helicopters; that just wouldn't make any sense. If you are worried about the Cookies that Google uses, you can OPT out by visiting the Google OPT out Cookie Page or learn more about them. These cookies do not contain: your name, telephone, or physical address.
Children's Privacy

SimplyAdditions.com was built to help homeowners from the ages of 20 to 100 with their home remodeling and building needs. We do not specifically write or host any content that is geared towards children. We also do not collect any information from children nor do we ever plan to. This website is primarily built for adults.
Home Remodeling Forum is Now Closed

SimplyAdditions.com hosts a remodeling forum where homeowners can talk or ask questions about their home remodeling project. To register for this forum a website visitor must provide: name, username, email, and password. This information is kept safe and not used of any type of advertisement purposes. We can once in a while send you a newsletter through your registered email address. If you wish to opt out, simply contact us using the information at the bottom of this page.
Using our Local Contractor Search

SimplyAdditions.com provides a contractor locating service. To use this service a website visitor must voluntarily provide their contact information as well as information about their home improvement project to be collected. This information will be used to assist the consumer in finding a local home remodeling contractor. The consumer can expect to be contacted via email or the phone number provided in regards to the project. This information is not stored by SimplyAdditions.com but our affiliate partner. If you wish for any reason to have your information removed from their database, please contact us using the information below.
Purchasing Products on SimplyAdditions.com

Purchasing products such as our Home Addition Building Guide, or any Home Addition Plan or Ebook is easy and safe. We use PayPal to process your financial transaction for your safety. The only information SimplyAdditions.com collects from a product purchase is: product type, time of purchase, and your name. All financial information is handled by PayPal securely. We do not share your information with any third party unless it is needed to complete the original transaction.
If you have any questions about this privacy policy please contacts us. SimplyAdditions.com reserves the right to change, revise, append, and alter this policy at anytime.
SimplyAdditions.com
This email address is being protected from spambots. You need JavaScript enabled to view it.