A general contractor can provide the knowledge, licensing and insurance that are all requirements to complete your new home, room addition or remodeling project.
And because it's such a huge investment, it's in your best interests to get the best person for the project.
That's why interviewing several contractors is the best way to find the right company for your remodeling project or room addition.
But what questions do you ask? Use this guide to interviewing a contractor and you'll be sure to get the perfect contractor for your construction project.

Licensing and Insurance

While anyone can claim they are a builder, without the right licensing and insurance, they are as much of a contractor as you are. That's why the first and foremost question you should ask any contractor is what are your qualifications?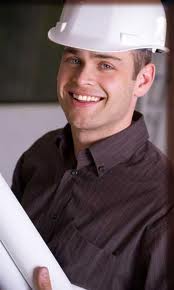 With a licensing number, you can easily do a background check to ensure that your contractor is licensed and insured to complete your room addition or remodeling project. A quick call to the building department can verify that your contractor is licensed and insured to work on your addition. Each municipality has its own form of licensing and insurance, so it's important to call your local building department and verify exactly what licensing your contractor needs as well as any permits or bonds that may be required to start and complete your building project.

Experience

While a license and insurance certainly means they are qualified to build a room addition or start a remodeling project, it doesn't mean that they are experienced enough to do quality work. Without a long list of happy past customers, your prospective contractor might not have the experience to do a good job. Your contractor should provide you with at least three contactable references to ensure they have the knowledge to get the job done right.

Contracts

When you're satisfied with the work they have done and their license and insurance is up to date, it's time to talk numbers. What's going to be the cost of the addition? What if it goes over budget? What's the time frame the job will be completed? Who will be working on the job besides you?
Are they licensed and insured as well? What guarantees or warranties are provided with your work? What if there is a problem, what will you do to fix it?

Getting these questions answered and in writing can be tough. But don't give in. Always be certain to get exactly what you want before signing any contract. Most contractors are willing to please you and are willing to modify the terms of agreement when creating any contract. Contractors should also provide you with a time schedule and a cost breakdown list of the labor and materials that will be used on your room addition or remodel as well.
---