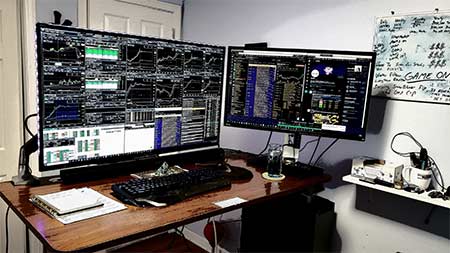 If you are like me, you are looking for great stocks to invest into for 2022 and beyond to grow your money.
I've been a fulltime stock trader for over 3 years, where I became fully immersed in the equities market. Before I became a fulltime stock trader, I had very good luck with my previous investments. On Facebook alone I closed my position at 500% gain since my IPO purchase.
I only invest into companies I truly believe in and use. I'm not interested in stocks that no one knows about. My goal is to ride the A.I., Metaverse, and Transportation as a Service waves. Come take a gander at my notes and maybe gain a little more knowledge about companies you are already well aware of.
When it comes to investing, I only put my money into companies I know and trust. Then I look for the best possible areas to pickup some shares. Here are some signals I use.
Buying and Selling Signals to Look for on a Daily Chart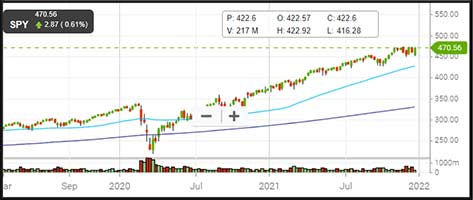 Chart support & resistance areas
Volume increases of 2X+
Trend lines
50 period Moving Average, 200 period Moving Average
Company news and research
My own intuition
How I Approach Investing After Being a Fulltime Stock Trader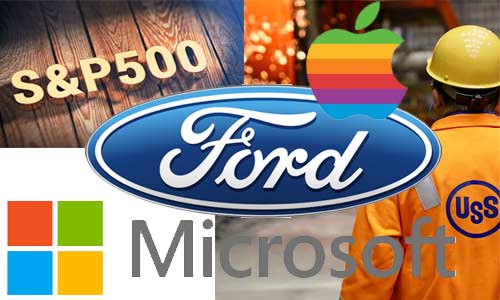 When it comes to my investing, I'm primarily interested in growth stocks I believe in. Currently I'm holding $F Ford, $AAPL Apple, $MSFT Microsoft, $X United States Steel, and $SPY S&P 500 ETF.
Why I Invested into Ford Motor Company $F
I bought $F Ford because the F-Series pickup trucks sell 534,000 + units per year making it the bestselling car/truck in the world. Ford has entered the EV game in a big way by making the Ford Mach-E Mustang and the new Ford F-150 electric Lightning.
Another exciting vehicle that people were looking forward to buying instead of the highly popular Ford Mustang or F-150 is the all-new Ford Bronco.
Ford does have a loyal cult following and is the only American car company that didn't require a bailout from the 2008 market crash. The main reason it didn't need a bailout is because it just sold Jaguar and Land Rover for $2.3 billion in June of 2008; so, they had cash on hand.
Why I Bought Shares of Microsoft $MSFT as an Investment
When it comes to Operating System market share worldwide, Microsoft Windows own a 37% share of the overall market, while Apple's OS X is about 6%, and Linux is not even 1% of the total market share in a 5-year period from January 2016 to November 2021.
I myself have been a loyal Microsoft user since MS DOS 3.1. I believe in Microsoft and am amazed by its growth since I bought some shares.
Should You Invest into Apple $AAPL or Is It Too Late?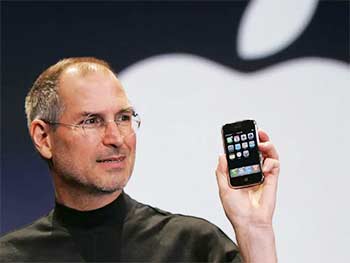 If you have ever watched Jim Cramer from Mad Money on CNBC, you already know how much he loves the stock and often tells people to own it and not trade it. I agree with Jim. Apple has a diehard cult following and they have a knack for exploring the pockets of its loyal customer base.
I will be invested into $AAPL for the long-term and looking for support areas to add on to my position. The $150 price target looks like a great support area to acquire some Apple shares. Currently as of this post Apple is trading at $176 per share.
Why I Bought United States Steel Corporation $X
President Biden's infrastructure bill will most likely cause steel prices to rise. I bought some $X recently because I believe the $2 trillion+ deal will make a major positive price impact to United States Steel Corporation.
Repairing roads, bridges, railroads and ports seem like steel intensive projects. I have a small position currently and want to double my position soon. If $X doesn't hold $20 support for some reason, I might have to exit the position.
Why Buying $SPY the S&P 500 ETF Isn't a Bad Idea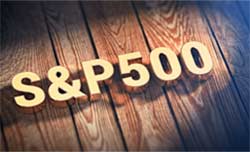 After watching the market like a hawk for many years, I realized a few things.
This stock market wants to go up, no matter what happens. Bad news gets digested and the market continues its upward trajectory.
No matter when you invest, be prepared to hear constant warnings about the stock market crashing from market bears. Many have been railroaded by these new market conditions, take Ray Dalio's Bridgewater Associates for example, it lost $12.1 billion in 2020.
During the 2020 Pandemic I expected a tremendous stock market crash world-wide, because of all businesses shutting down across the planet. What I didn't expect was the extraordinary recovery that followed immediately in March of 2020.
Overall The Stock Market Has Been a Very Good Investment if You Have Time on Your Hands
Take a look at this long-term snapshot of the S&P 500 ETF $SPY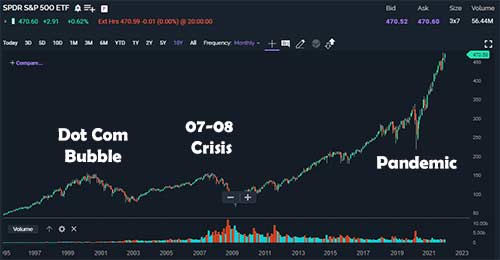 Notice that there are factors that do tank the market.
You have the Dot-com Bubble Crash and the 2007-2008 Financial Crisis Crash; which did take us into a bear market. Many experts expected something similar from the 2020+ Pandemic. However, many professional investors did not expect the market to bounce back so quickly in 2020 and some went out of business all together.
The bottom line is that if you plan to invest or trade stocks, you need to connect yourself to people in the know; otherwise, you'll have no idea what your trade or investment is getting into.

The Rules Changed, but The Game Never Stops!
It's hard to be an investor these days because the pandemic has changed the rules of the game drastically. Seasoned stock traders and investors have never seen what we are seeing these days. Websites like Reddit and Twitter routinely pump stock prices way beyond any figure that a reputable bank would give as a price target.
There are many examples to look into, but if you really want to see how irrational the stock market has been lately, look into what happened with $AMC and $GME in 2021. Today's investor has to look at a lot more factors than earnings reports and valuation. Social media has woven itself into the investment world and nothing will be the same again.
With all that being said, I will continue to build my position in the S&P 500 $SPY because in the long run, you cannot argue with the performance of this ETF. $SPY (S&P500 ETF) might be a Great Investment for 2022 based on historical performance, many money mangers wish they can match or beat the S&P 500 annual performance.
Companies that I eventually must invest into that I don't have yet are Nvidia and Boeing
Nvidia I want because they are involved in all the sectors that will see tremendous growth. Of course, the best time to buy companies you love is after the market had a major scare or pullback.
As of this post Nvidia is trading at $296.84, that is a 14.32% pullback from its all time high of $346.47. NVDA Nvidia is in a sharp uptrend. $270 support dip buy area. $300 area is resistance. An RSI of 45 seems to be in a great spot to buy Nvidia on a dip.
Nvidia is involved deeply with A.I., Self-Driving Cars, TAAS, Cloud Computing, Crypto Currency Mining, Video Games, and the Metaverse.
Boeing The Only Other Game in Town for Airliners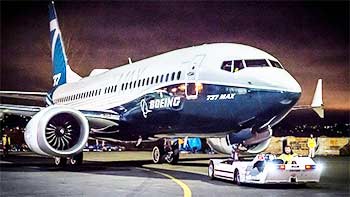 Boeing and Airbus are the major two players in the airline industry. Boeings all time high was $444.50 in March of 2019. Currently Boeing is hovering around the $200 area. A good dip buy on $BA would be in the $185 range for a swing. Currently it looks like $BA is still in a down-trend.
Boeing has two airliner crashes of its newly developed 737 Max airplanes which caused a world-wide order cancellation. The 737 Max has been recertified and Boeing is fulfilling orders once again.
The pandemic has also caused a major disruption to Boeing's business. Airlines all over the world have shutdown, while others have cancelled orders while their own country is in a lockdown.
A price target dip buy of $150 would be a great area to invest into $BA for a swing or long-term investment hold.
Well that's what I got for this post. I'm currently researching Transportation a Service stocks (TaaS). I hope to see you follow my posts.
Best Wishes,