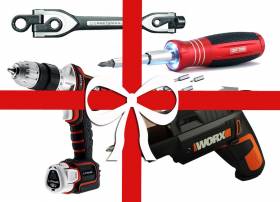 We're creeping toward the middle of December, which means the Christmas holiday will be here before we know it. Each year, the holiday season is a time of joy spent celebrating with friends, families and loved ones. But a big part of the holiday season for many people is also the tradition of gift-giving.
Choosing the perfect presents for loved ones can sometimes be a difficult, stressful task – especially if that special someone is a man. We men don't always make it obvious what we want to see wrapped in pretty paper underneath the Christmas tree, but trust me; we have some ideas swirling around in our heads.
If you're not sure what to get your dad, son, brother, boyfriend or husband this year, don't worry. We've got you covered.
...
Continue reading