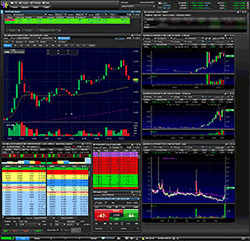 Thanks for checking out my blog. Here's where I post the majority of the new content.
Currently I'm focusing this part of my site on product reviews for the house and sometimes cars, as well as blog posts about other interests that I have. Look at the titles below to see some of my resent posts.
Starting last October 2017 I became obsessed with studying the stock market. Every day I wake up between 7 to 8am and watch the market until it closes, I was never a morning person and since I became a full-time internet entrepreneur I never had to wake up early if I didn't want to. This is the 1st time in my life that I actually want to wake up early!
I've already learned so much, but my hope is to create highly useful content for you guys on here and my YouTube Channel. I'll tell you what you need to learn, and also give you all the tips and tricks that I have learned in the day trading world.
The most surprising thing I learned about being a stock trader is that you have to gain control over your EGO to become good at it. Shocking and also very interesting to me because I've been working on mastering my EGO for many years and now I'm in a profession that actually requires me to keep it controlled.
I'll Keep You Posted Right Here, so click that bookmark button and enjoy my hard work below!