Do you want to hear the story of the time I replaced my old leaky water heater with a hybrid electric water heater?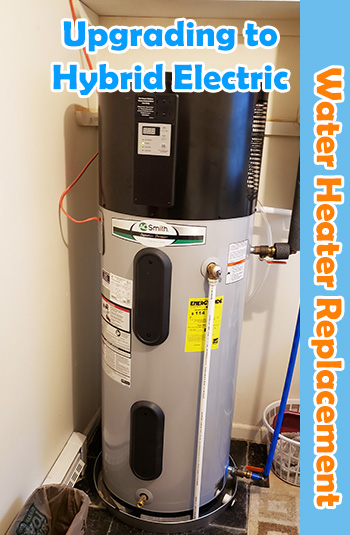 This post is in story format but you can use the table of contents to jump around to other sections. I cover all the various plumbing possibilities as well as how to overcome obstacles you're not very sure about conquering yourself. This is basically a How-to Guide that I converted into a more enjoyable format.
I will be updating this post with new photos from my actual water heater replacement and everything that went wrong in the process of doing it.
Congratulation on finding a how-to guide that doesn't bore you to death.
I originally wanted to name this the How-to Install a Hybrid Electric Water Heater and Not Freak Out Guide! But, I thought that would be a little too extra for people. Enjoy!
Choosing a Hybrid Electric Water Heater Over a Conventional Electric Water Heater
I just made the switch to an A.O. Smith Signature Premier 50-Gallon Hybrid Water Heater
10-year Limited warranty
Energy Star
About 1/5th the cost of operation of a regular electric water heater
4500-Watt Double Element
Electric Water Heater with Hybrid Heat Pump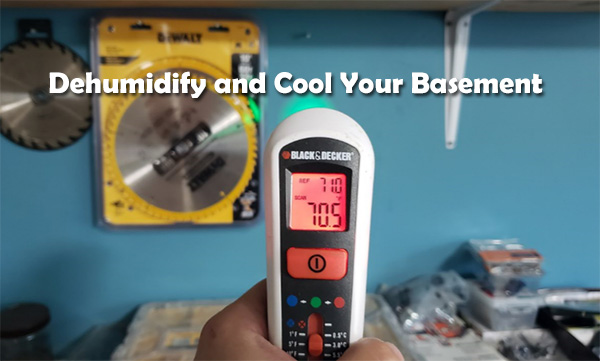 So why did I make the switch to a hybrid electric water heater? I recently replaced the heating elements in my 11 year old water heater. After the replacement, my water heater began dripping very slowly and eventually rusting around the ports of the water heater elements. I didn't notice because I used a water heater blanket during the winter which is when I replaced the heating element.
Congratulations on even considering replacing your old and most likely leaky electric water heater. I recently found out that most water heaters only last 7 years before springing a leak. I found a leak on my 10 year old water heater during the installation of my new system.
Comparing Annual Running Costs of a Standard Electric Water Heater vs Hybrid Electric Water Heater
My old GE standard water heater had an estimated yearly operating cost of $508 or $42 per month accord to that EnergyGuide sticker. The new water heater is an A.O. Smith Model #HP10-50H45DV 50 gallon water heater which I bought from Lowes. It's EnergyGuide sticker states a slim $114 estimated yearly operating costs or $9.50 per month! That difference alone is enough to take this upgrade seriously.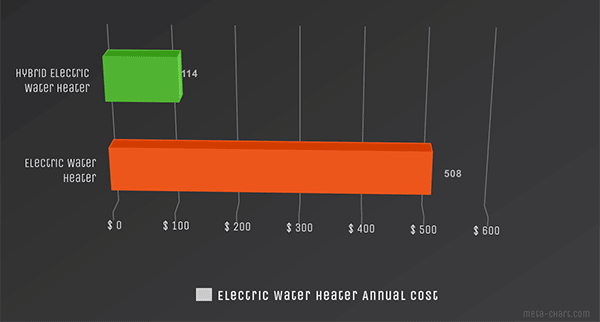 When Should You Buy Your Water Heater?
I bought the water heater during the winter when these models tend to go on sale. Look for rebates at Lowes and Home Depot when you browse them on their website. I bought mine from Lowes and didn't get around to installing it until 1 year later!
I'll tell you why I held off for so long in this guide. And if you also have the same situation which prevented me from installing this unit quickly, you'll be glad you found my post.
PEX Piping vs Copper Pipes, What's Best?
When doing your own water heater replacement, you might have to rearrange your plumbing like I did. Some of you will get away with a a threaded flex hose connection to your old water pipes while people like me had to improvise and decide what type of water pipes we should use. For my particular case I went with plastic PEX piping. I already own the crimp tool from when I upgraded my bathroom pluming from 1/2" to 3/4".
BTW: I recommend PEX pipping for do-it-yourselfers.
Huge Benefit to Installing a Hybrid Water Heater is a Dry Basement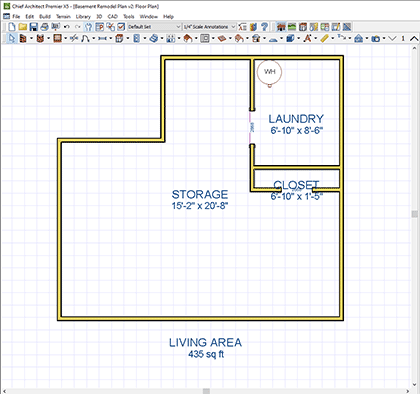 Imagine your basement didn't smell like a dank dungeon. Sure you can install a dehumidifier but that just wastes energy, while a hybrid water heater with a heat-pump is essentially an air conditioner for your basement. Within 5 minutes of turning on my A.O. Smith water heater the laundry room was cool and dry.
Now as I'm writing this it has been 1 and a half weeks since the install in mid June. My basement has never smelled better. Infact, we have now begun plans to finish the basement; something that wasn't on our short list before.
Living In a Flip House Like Us?
Our house is essentially a flip that we choose to live in for awhile. We'll see how this pandemic pans out for the real-estate market. We already invested well over $40,000 total into our renovations. Like many others who have bought a house that they were going to remodel and flip, we kind of fell in love with the house and our neighborhood.
How Much Will a Hybrid Electric Water Heater Cool Your Basement?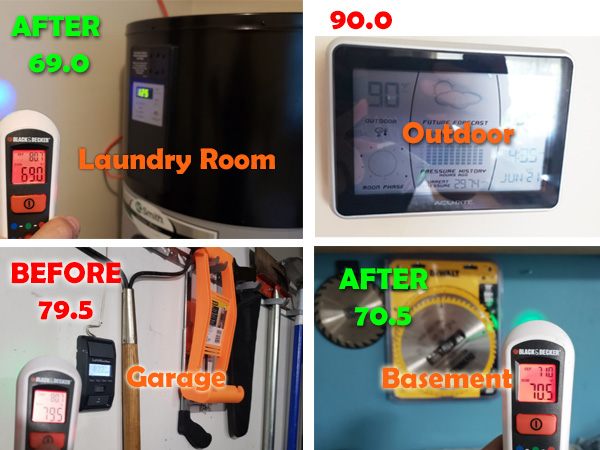 If you are on the fence on whether or not you should invest into a hybrid water heater over a standard electric water heater, ask yourself if you would like your basement to have central ac?
Look at this photo, I used my trusty Black & Decker Thermal Leak Detector to show you the temperature difference on a hot summer day where my outside thermometer was reading 90 Fahrenheit.
The small laundry room shown in the Chief Architect floor plan above is where my water heater is installed. That little room sits around 69 - 70 degrees Fahrenheit. The large area labeled as storage is the rest of our basement that once was finished, but now is essentially a storage area. This room sits at 70.5 degrees Fahrenheit after the installation of the hybrid electric water heater does it's job on a 90 degree summer day in Connecticut.
The 2 car garage is on the other side of the wall of the laundry room. It sits around 80 degrees Fahrenheit which is about 10 degrees cooler than the outside temperature.
I only recommend a few products on here and my YouTube channel that impressed me so much, I had to tell people about it.
This hybrid electric water heater is one of them. My basement had the typical musty smell you find in areas where humidity reaches uncomfortable levels. I can't believe how long I waited to install the unit. My entire house smells better after installing the water heater, because we live in a raised ranch where the staircase splits between the basement entry and the upper level right off the landing.
Since we didn't temperature control the basement, it was always on the stinky side once Connecticut reaches that ripe sweaty condition we call spring and summer. This addition to our house made a noticeable difference from day one!