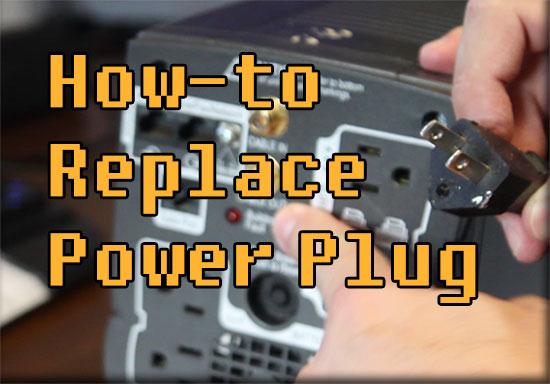 I get a call from my dad the other day, he says he can't turn on his computer. I walk him through a few procedures and realize that I have to make my first trip during the pandemic to my parents house.
At first I thought that my dad forgot to tell me that his 12 year old APC Back-UPS XS 1500 was giving him the battery replacement beep. Strangely the uninterrupted power supply didn't allow me to bypass the battery to power on my dads computer.
Our APC Backup Power Supply Has The Building Wiring Fault LED On!
I pulled the unit out from underneath his desk and saw that there was a little red light on the back of the unit indicating"Building Wiring Fault" . I wasn't even aware that this APC Back-UPS 1500 XS units had an indicator light to warn you about improper house wiring conditions. When the Building Wiring Fault LED illuminates, the manual says that there are problems detected with your building wiring which could result in a shock hazard!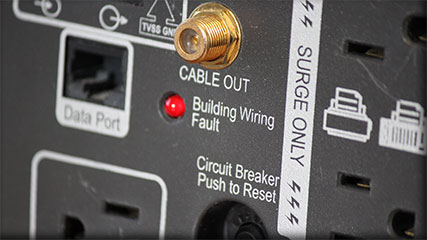 I cannot fathom why my dads APC Backup power supply didn't have a grounding plug anymore. It looked as if someone yanked it out. My dad was unaware of it and that's how this How-to tutorial and Youtube video got started this time folks.
Preparation and Tools Needed for The Grounding Plug Replacement Job
Replacement Grounding Plug (Amazon, Home Depot, Lowes)
Wire Cutters and Wire Stripper Tool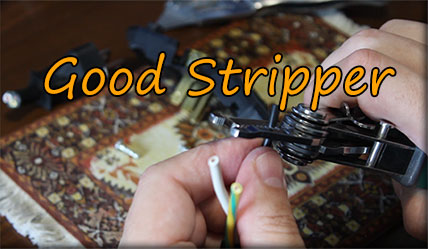 I like the Klein Tools Wire Cutter & Stripper, it is nice and rigid, not like the cheap crap at Walmart that is made poorly. I bought those they are flimsy and do a poor job cutting wires.

As a do-it-yourselfer or homeowner, invest in the tools you'll be using many times in your lifetime. You don't want all those future moments to be spent swearing and being aggravated. I've had at least 4 cheapo wire cutters that bent or broke on me, but the good ones just last.
Coffee or Tea, your choice. I'm drinking Starbucks Pike Place Roast, it's what came through the Amazon ???? this month.
Utility Knife with DeWalt Carbide Razor Blades!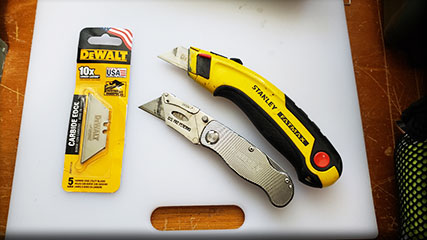 Okay whatever you have will work, BUT, get yourself a pack of the DeWalt cartbide blades. They last a really long time. I really liked this video called Which Utility Knife Blades is Best. Project Farm goes through all the top brands, but I can save you the trouble and tell you once again just get the DeWalt Carbide blades linked above LOL. You'll thank me later. BTW: you can reach me on Facebook!
Electrical Tape
I recommend a good quality electrical tape. The cheap ones will simply slide off and put sticky goo all over your wiring. Scotch 700 Electrical Tape has the best ratings on Amazon.
Philips Head Screwdriver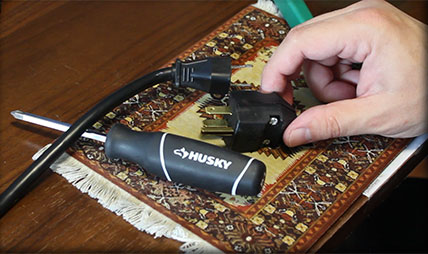 I'm sure you already have one in your house, but let me tell you why you should get yourself a descent set of screw drivers. When you're using tools do you like to enjoy the experience or do you want to struggle. There is a difference between a quality tool that you can buy from Home Depot or Amazon, and the cheapo stuff. Good screwdrivers don't skip out of the screws you're trying to fasten. They dig into the screw head and engage in a very positive and very satisfying motion
I recommend a 10 Piece Husky Screwdriver Set with Lifetime warranty at Home Depot. They go for only $10.
By the way I'm sure there already is a Home Depot and Lowes rivalry just like the Chevy and Ford guys. Home Depot is literally less than 1.5 miles from my house. End of story, but I like both stores. I had to replace my old leaky hose really that I bought from Home Depot and ended up getting a nice aluminum hose reel for $100 from Lowes. Home Depot in this case didn't have anything on their shelves comparable to the aluminum Lowes model.