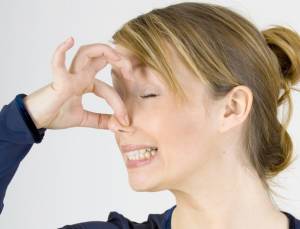 Smelly, musty basements are a common problem in houses new and old, especially in areas where the humidity rises in the summer, like the Northeast. Even without heavy humidity, any basement can become musty for a number of reasons. For instance, if the previous homeowner places carpet immediately on top of the basement's cement floor – boom – you could have a musty basement.
For years, homeowners have struggled with eliminating that moldy, off-putting smell in their basements. From inexpensive DIY attempts to costly services – you name it, someone has tried it. After all, who wants a smelly basement?
If you've noticed a musty smell in your basement this summer, we've found the solution for you: a new product that goes in between the basement floor and whatever flooring you choose to put on top of it. This ingenious product works under carpet, hardwood, tile, or whichever flooring option you choose.
After hours of research, we've nailed down the best option on the market, the DRIcore subflooring system. This one-step engineered solution is specifically made for basements to address the moisture released by concrete – the root cause of that musty smell.
According to the DRIcore product overview, the sub-floor panels were designed with an air gap technology that keeps basement floors dry, therefore keeping you comfortable, warm and cozy throughout all seasons of the year. DRIcore's air gap technology allows air to flow constantly so that the moisture radiating from the concrete base is able to evaporate.
Evaporating moisture = eliminating the growing environment that mold loves. Getting rid of mold = getting rid of that musty smell. Not to mention, this makes the quality of air in your basement much healthier for everyone in your family (and your visitors!).
Being able to withstand 4,000 lbs. per sq. ft. allows DRIcore panels to be used in any basement, no matter how it functions. The panels can handle the weight of an at-home gym, recreation room or that really big, comfy couch you've been dying to get.
Online reviews of DRIcore rave about the product's quality and ease of use, and it seems to outsell the competition. It's easy to assemble and made of the highest quality. If you're assembling the panels yourself, DRIcore has created an easy-to-follow installation video to guide you in the right direction.
There are many more sub-flooring products on the market, but DRIcore gets the job done at the best, budget-friendly price. I'll personally be using DRIcore in my new home, and I can't wait to update you on how it turns out.
If you choose to purchase any sub-flooring panels to solve your smelly basement problem, make sure you're careful when calculating how many panels you'll need. Different products have various sizes, and of course, your basement is unique! If you're unsure of how much to order, go to your local home improvement store and get an expert to help get your project started.